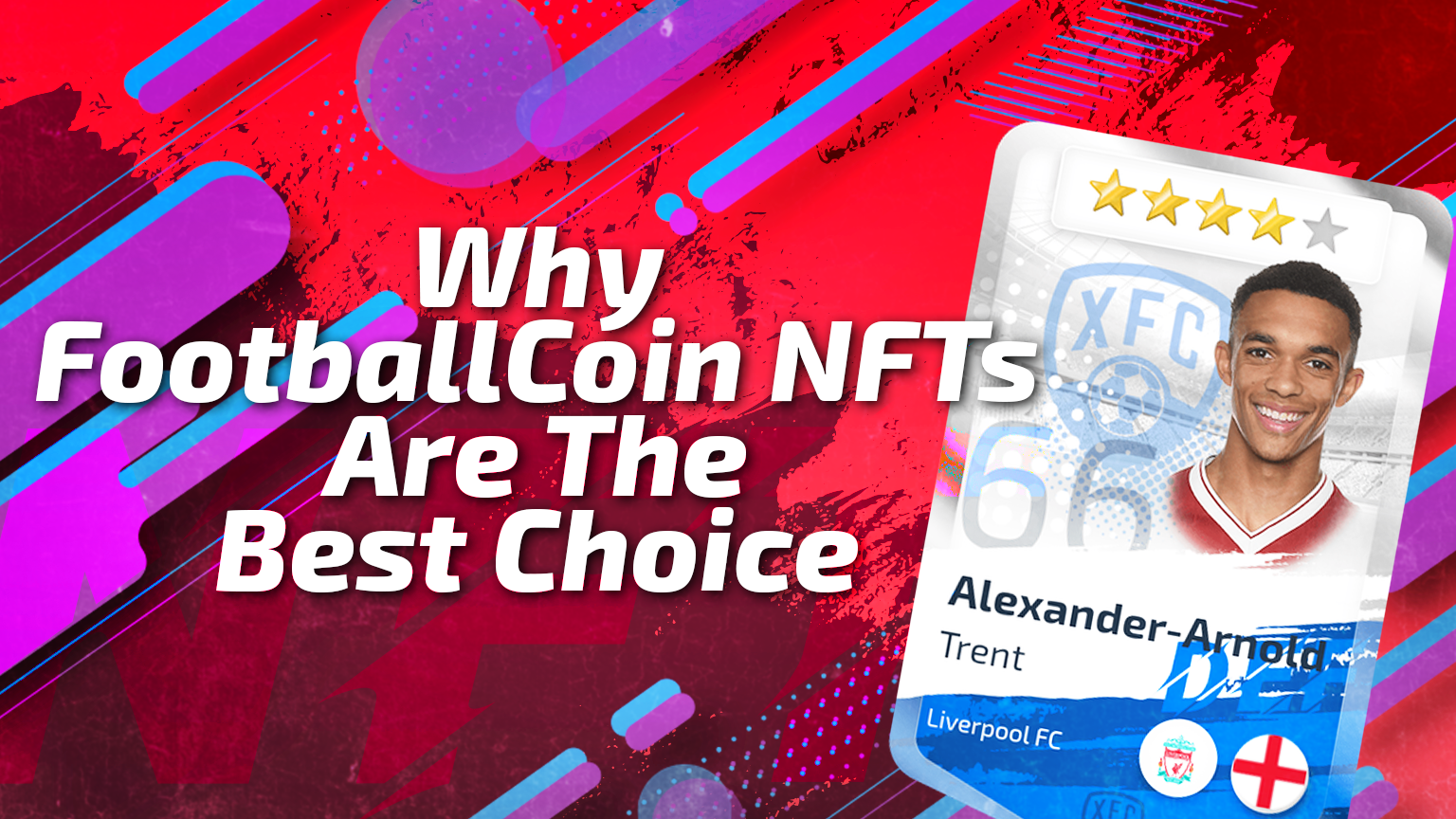 What are the best NFTs to invest in right now? With the rise of NFT projects and the wider awareness that the world of blockchain technology has known over the past years, investors are turning their attention towards the transparency of digital assets.
In this article, you'll discover the best NFTs tokens to invest in and how you can buy NFT crypto.
Is Investing in NFTs Worth It?
Now that you're started to learn about cryptocurrency and digital assets, you know there is an entire ecosystem in the blockchain industry. I'm guessing you're here because you've heard from your friends all about NFTs.
The internet has been talking relentlessly about NFTs since the beginning of 2021. Some gurus pretend to know everything about NFT investment and that NFTs increased their wealth. After a quick search, you've discovered an entire world of digital tokens and assets, and you wonder how can you benefit from it? What are the best NFTs to invest in?
First of all, let's make sure you understand what an NFT is and how does it work.
What Is an NFT?
By definition, NFT is a Non-Fungible Token.
Basically, this means that no two tokens are the same nor that they can be interchanged. But what are fungible assets? Bitcoin, for instance, is a fungible token. If you trade one Bitcoin for another, you have the same thing and same value.
NFTs are used to certify ownership of digital assets, and they are registered on a blockchain, which is a public digital ledger that anyone can check.
For instance, if you sell a Bitcoin today and tomorrow you get a Bitcoin back, you have the same value in Bitcoin, although it might not be the exact same Bitcoin. In the case of NFTs, each token is unique, and can only have a single owner at a moment in time.

An NFT can be anything that can be stored digitally, such as a drawing, a collectable card, a song, a Tweet and more. There are many NFT marketplaces that offer a wide variety of non-fungible tokens, such as OpenSea.
Investing in NFTs
The NFT movement started as a way to collect digital art.
Think of it like this. Millions of people over the internet can admire a unique piece of art, but only one person has ownership of it. When it comes to digital art, owning it as an NFT is the only way to ensure you are the true owner of it.
But today, NFTs are also a means of investment in digital assets, that might increase in price in the future.
Just like physical assets, An NFT is a digital asset that can be an investment. You can decide to keep it for as long as you like and can opt for a big exit if the right price tag comes along.
NFTs investments should be done in an industry you are familiar with.
If you're an art expert, go for digital art which you might later resell (and support the artist at the same time). Selling NFTs is a huge income stream for some investors, but you should also be aware that values might not fluctuate that much in the future.
If you're still yearning after your childhood collectable cards, then go with that.
Knowing and understanding the ecosystem of that NFT will help you gain a profit from your investment.
Or you can get lucky, like the person who sold a CryptoKitty collectable card for $172,000.
At the time of writing this article, the most expensive NFT ever sold is Beeple's First 5000 Days. It was sold on March 11, 2021, by the Christie's Auction house, for $69.3 million.
How to Invest In NFTs
Although the digital drawing of a kitten seems like an impossible thing to achieve for profit, that was an NFTs trade. And it proved that games with NFTs are a surprising but legit investment.
Many NFT marketplaces offer you the option to buy an NFT, sell or even create them. You can use online marketplaces such as OpenSea or Rarible for buying NFTs and digital art. You can think of NFTs as stocks to buy that may increase in value in the future and generate income when you sell them.
Gamers and card collectors should look at blockchain games that offer top NFTs to invest in, such as FootballCoin. Buying and selling NFTs can be easily done on the in-game NFT market.
Why FootballCoin NFTs Are the Best Choice
What Is FootballCoin?
FootballCoin is a fantasy football blockchain game.
The entire ecosystem is based on the game's own cryptocurrency, XFC, which can be earned while playing the game for free. If you're looking for the best cheap crypto to invest in, learn more about the economics of the game and how to get XFC, as the game continues to improve year after year. Regular players earn a monthly income from the game.
But what makes the game stand out is its unique approach to fantasy football, by providing NFTs which can be used in the game, or kept in your wallet as a long term investment. These are the best assets to invest in, in a card collectable blockchain game.
In FootballCoin, a non-fungible token or an NFT comes in the form of collectable cards with football players and stadium cards. All of these are registered on the blockchain and come in limited supply.
As a fantasy football game, players can use the NFT football cards to join competitions in the game. As a player, you can also create your own competition, if you have a stadium NFT card to play on.
Note that not all football player cards are NFTs. Less known football players still have a card, but they are free and don't come in limited supply. Those free cards can be used by anyone to create a fantasy football team in FootballCoin. That's why the game is free to play.
More famous players such as Christiano Ronaldo or Lionel Messi have an NFT card. Because of that, if you own their card, you can only use it once at a particular moment in time. If you decide to use your NFT in the game, then you can only use Ronaldo or Messi once, in a contest. After the contest is over, the NFT card is available for use again.
NFTs Generate Daily Income
Fantasy football fans will love the concept of the game, but others might find it too complicated to start investing in NFTs.
Trying to understand the mechanics of FootballCoin can be overwhelming, but investing in NFTs is not. One of the most undervalued aspects of the game is the NFTs market and the perspective of owning FootballCoin NFT cards as a long investment.
Even as a complete foreigner to the world of fantasy football, with a little bit of research, you can invest in the right NFTs and earn a daily income by either playing the game or leasing the NFTs. We recommend you can follow their social media for regular tips on how to play the game.
Football Player Cards NFTs
The main two NFTs you can own in FootballCoin are football player cards and stadium cards.
Football player NFTs have clearly marked as 3, 4 or 5-star cards. These all come in limited supply. Here's a more detailed explanation of the NFTs distribution in FootballCoin.
How can NFT football player cards be used in FootballCoin?
FootballCoin's NFTs can be used to:
Participate in daily fantasy contests,
Leased to other players to use them in the contents or
Can be sold.
If you decide to lease your NFTs, you can set your price in the game's cryptocurrency, XFC.
If there is demand for your NFT card, someone will probably lease it and pay you the asked amount. After the contest is over, you get the NFT back in your wallet, and you can repeat the process for each one of your NFTs.
Unlike participating in the daily fantasy contents, leasing is more advantageous and it can bring you a predictable income. That's why FootballCoin NFTs are the best NFTs to invest in.
After you understand what NFT card players are in high demand and play more often, it's easy. It's more of a market game than it is a football skill game. That's where your real-world knowledge about European football will help you devise investment strategies for buying and selling NFTs.
Football player NFTs can be bought from other players, using the in-game market, or directly from the game, in packages of 3, 4 or 5 NFTs.
Given the real-life performance of a given player, the corresponding FootballCoin NFT can experience a significant increase in value over time.
Stadium Cards NFTs
Stadium cards in FootballCoin are the second type of NFTs available for investment. While these are more pricey than the others, stadium NFTs allow you to organize private contests in the game.
The owner of the stadium gets a share of the total value of the prize, as follows:
3-Star stadium NFT rewards you with 3% of the total prize
4-Star stadium NFT rewards you with 4% of the total prize
5-Star stadium NFT rewards you with 5% of the total prize
Stadium NFTs also come in limited supply and can be bought and traded.
Transaction fees
FootballCoin does not have any transaction fees on the platform.
Trading football players and stadium NFTs can be done easily from the market section of the game.
Note that all NFTs can be owned indefinitely, without paying any fees in the game. However, FootballCoin NFTs can only be traded in the game, using the market section.
Trading the game's cryptocurrency, XFC, on third-party crypto exchanges can be subject to transaction fees.
Are NFTs the right investment?
NFTs, or non-fungible tokens, are a secure way to ensure ownership over a digital asset. Especially digital art collectors see NFT investments as a good investment. Owning an NFT creates value for the item. Physical art can also be tokenised and this process can help eliminate duplicates, while also determining the clear owner of that piece of art.