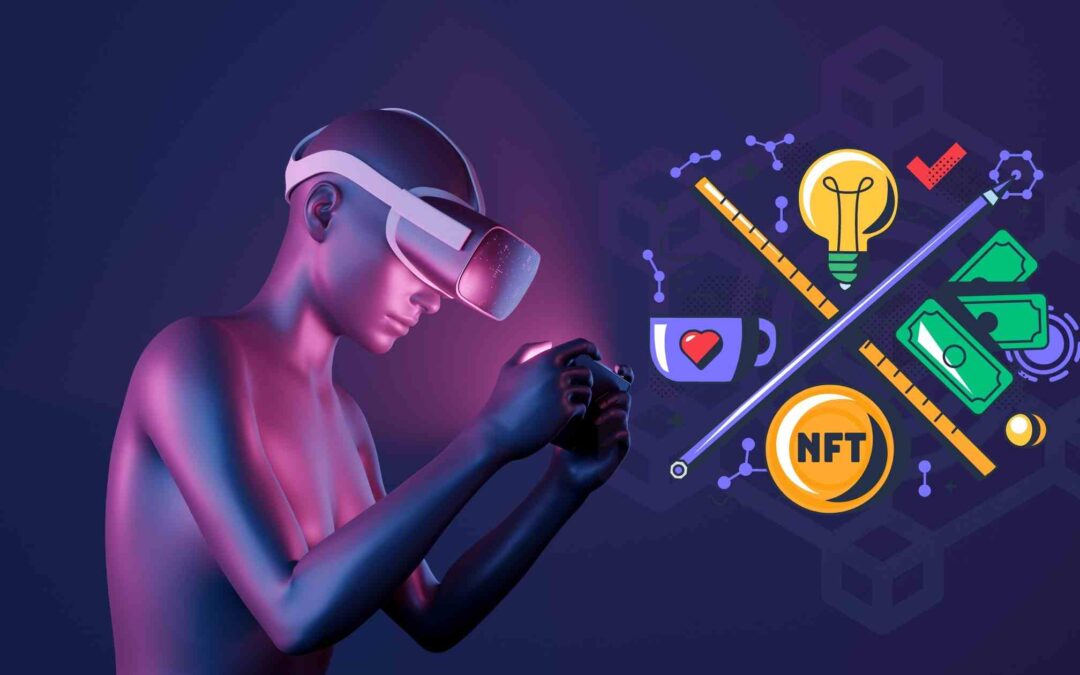 September 2022 brought a lot of interest and new active users to the blockchain games industry. New blockchain games, such as FootballCoin, appear on gamers' radars.
Many blockchain games registered an increase in user activity in September, as many play-to-earn (P2E) games reported significant increases in their active users.
According to DappRadar data, half of the top ten games have increased in the past 30 days in terms of unique wallet addresses interfacing with DApps smart contracts. All five top games were in the green in that period.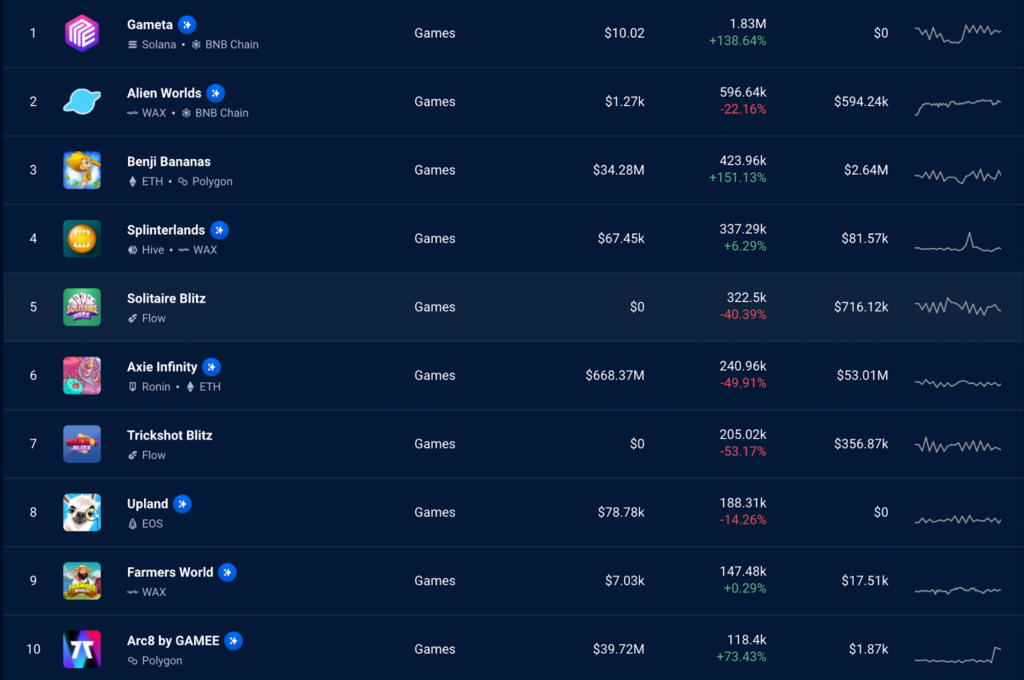 The Web3 gaming platform Gameta and the blockchain-based games Alien Worlds and Solitaire Blitz, Benji Bananas, Splinterlands, and Benji Bananas are the top DApps that have seen growth during September.
Many of these blockchain games are mainly used on mobile devices, and they have a huge potential to bring in new users and familiarize them with the blockchain. The main advantage of all these P2E games is that they allow anyone to earn crypto without any prior investment or knowledge.
According to DappRadar's report, these games have brought "1.7 million users from Web2 into Web3 gaming". They believe that users are now convinced that it pays off to invest in crypto during bear markets as it will pay off during the next bull market.
The largest increase in users was seen by Animoca Brands' Benji Bananas (Polygon), which saw a 151% rise over the last 30 days in terms of users. This game was not available on mobile until March 2018. Animoca introduced play-to-earn (P2E) elements via the Bored Ape Yacht Club affiliate ApeCoin (APE).
Although it's not clear what caused the increase in Benji Bananas users, hosting a gaming event that featured a number of valuable NFTs for the winners did undoubtedly help.
However, it's worth noting that some games did experienced decreases over the last 30 days.
NFT games are not dead! 
This blockchain game surge comes as a revigorating response to the news that the NFT market registered a 97% drop in trading volumes since January 2022. (source Bloomberg). While some complain that the NFT trend is dead, this new wave of blockchain gamers proves that there is still a lot of interest.
More blockchain games are becoming just as easy to use and enjoy as ordinary games. Some may have been off gamers' radars but are starting to pick up. Blockchain games such as FootballCoin use daily activities as a hook, ensuring that users find enjoyment once they interact with it, while solid tokenomics encourages everyday use and retention.
It's true that NFT prices have declined, but many games, which don't usually make the news, require relatively inexpensive NFTs, and this still attracts new users. 
Eduard Banulescu, the brand manager of FootballCoin, a pure P2E blockchain game, pointed out that the fantasy football game has seen a surprising increase in daily active users. 
FootballCoin's representative emphasized the importance of user activity and the number of people who start using Web3, including blockchain games: "We are proud that FootballCoin was one of the very first play-to-earn games. We're also happy to see a great increase in interest in these types of blockchain games. The platform has been updated consistently over the past five years. We've also seen continuous, albeit sometimes slow, growth in terms of our user base. In recent months, however, the number of new FootballCoin users has spiked. "
Just like the top blockchain games mentioned by DappRadar, FootballCoin has also seen a remarkable increase in the number of users and demand for its NFTs. According to Banulescu, FootballCoin registered a 35% increase in new accounts during September 2022. 
"Over the past month, we've seen a 35% increase in the number of new accounts. Fortunately, many of these accounts have also been active in the game. The prospect of earning crypto rewards and of owning the assets that they purchase in the game seem to have been particular highlights for new users. With the World Cup fast approaching, we are planning to introduce additional rewards and features."
FootballCoin has many years of experience in this industry. t's probably one of the few truly independent crypto projects that still exist. Considering the fast evolution of Web3, this might be one of the blockchain games that will evolve during this era of global crypto adoption.
P2E grows and games feature real world events  
FootballCoin is a fantasy football game that attracts thousands of new users each month. As the 2023 World Cup is fast approaching, the blockchain game promises to feature the popular competition.
FootballCoin already features the world's best football leagues, including Premier League, Serie A, and the Champions League. Furthermore, the Brazilian top-tier Série A, highly requested by users of the game, will be added in October 2022. Users will have the opportunity to test their skills as football managers and choose their football team before each stage of the competition. 
While the FootballCoin team hasn't yet disclosed the total prize pool for the World Cup, users will get to play for free, at least for the first stages, where all teams are still involved in the competition.