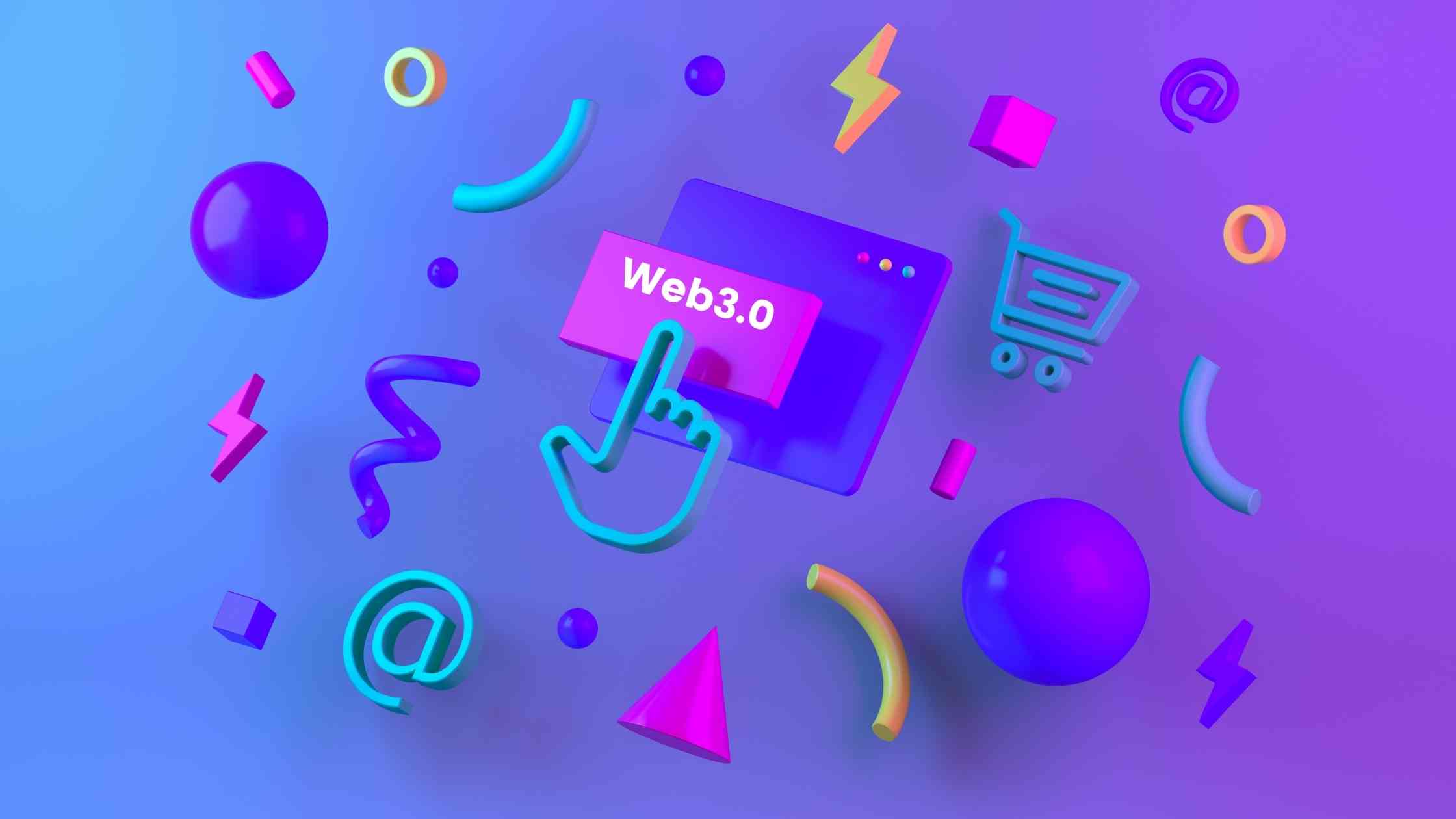 Web3 is one of the most used words of 2022. The idea behind the buzzword is to create a decentralised platform that hosts decentralised applications. As the concept gets more supporters, investors are paying attention.
What is Web 3.0?
Web3, or Web 3.0, is a cryptographic term that describes a decentralised internet version that runs on public blockchains such as the Ethereum blockchain, or any other programmable platform. 
Web3 could reduce the power of the largest internet companies, such as Amazon, Google and Microsoft, and give that power back to users. However, the technology needed for this massive internet shift may not be here yet, and it is not as advanced as the hype and the popularity of digital assets. Therefore, Web3 does not pose a threat to tech giants. Yet! 
Some voices argue that Web3 won't be a truly decentralised Internet. This is especially true as venture capitalists continue to invest in space in order to monetise and control it. Jack Dorsey, the former CEO of Twitter, stated that Web3 on Ethereum will be centralised because of heavy venture capital investment. His repeated comments have led to a dispute between Dorsey and venture capitalists, who have invested billions in the crypto space and Web3 this past year.
You don't own "web3."

The VCs and their LPs do. It will never escape their incentives. It's ultimately a centralized entity with a different label.

Know what you're getting into…

— jack⚡️ (@jack) December 21, 2021
Big bucks are poured into Web3
As with everything trending, big investors have taken notice of the upcoming Web3, and many have already decided to invest in it. Does this mean that Dorsey's prophecies are right?
Nexo, a cryptocurrency lender service, established a venture arm with $150 million for Web 3 projects.
Nexo Ventures will be investing in Web3, decentralised finance (DeFi), non-fungible tokens (NFTs), metaverse, and GameFi. The venture arm will be led by Tatiana Metodieva, Nexo's head for corporate finance and investments. Nexo Ventures would "explore the feasibility" of allowing Nexo's users to invest alongside them and thus leverage our capabilities to facilitate wealth maximisation and investor diversification.
Since the appeal of a Web3 ecosystem has sparked the attention of investors, several similar funds have been launched in recent months. In December 2021, Hashed has raised $200 million for a fund dedicated to growing the Web3 ecosystem. Hashed is s South Korean venture firm that started investing in the crypto space in 2016, hitting big on projects like Axie Infinity and The Sandbox.
Griffin Gaming Partners, a gaming-focused venture capital firm, also announced that it would be investing $750 million in Web3.
Gaming has been a hot industry sector, with crypto exchange FTX investing $100 million last year to help fund gaming studios that incorporate the Solana blockchain into their games. Lightspeed Venture Partners and Solana Ventures raised the fund.
Wait, is the metaverse part of Web 3?
Web 3.0 is about who will control the internet in the future, but the metaverse is about how people will interact with the internet in the future.
Most people navigate websites and apps using their smartphones, tablets, or computers. The metaverse will use virtual reality (VR) to access the Internet, and users will be able to move between virtual worlds using digital avatars.
Animoca Brands is a Hong Kong-based game software and has a broad portfolio of blockchain games, traditional games, and other products.
Animoca Brands' co-founder and chairman, Yat Siu, stated that his company would continue to assist businesses into Web3 in order to accelerate the evolution to an open metaverse.
Siu is long a supporter of the concept that an open metaverse would be better than one that is controlled by large Web2 companies. Siu's argument centres on the fact that Web3 platforms and tech like NFTs allow users to retain ownership rights over data and content online instead of being controlled and used by large centralised Web2 companies such as Meta.
Siu believed that we are "super early" in terms of building an open metaverse. However, he stressed the importance of speeding the process because of the danger of large centralised firms dominating the virtual sphere.
Yat Siu believes that Web3 is a great way to combat the central metaverse companies. As Web3 develops into a global trade framework, users will be accustomed to having a stake in it.
In the end, this is what Web3 is trying to solve – user ownership and privacy. The web2 era has been all about big corporations owning customers' data. But that's about to change.