Blockchain supports many aspects of our modern life, and it has already proven to take the gaming industry to the next level. 
Since personal computers became a regular item in households, computer games started to earn their place as an entertainment option in the 20th century. The first goal was to provide fantasy worlds for players to escape their daily routine. Games began to compete with traditional entertainments such as movies, theatre performances, circuses and zoos for players' attention very quickly.
As the planet's population keeps growing, it is forecasted the world's population will surpass the 8 billion milestone by 2023, according to Worldometer. By then, we can safely assume that gaming will become a part of everyday life and that gamers will represent a large portion of the total population. 
It is not surprising that the boundaries between media, games, sports, and communication are slowly disappearing. This creates new business partnerships and leads to more mergers and acquisitions all over the globe.
Second Life, a virtual game universe, was a pioneering attempt to create a portal into the metaverse. The game features its own virtual currency. Many players in different countries gave up their jobs to devote 100% of their time and effort to the virtual world.
Blockchain technology has reached millions while the NFT craze took off in 2021. However, this is just the beginning and there're more use cases for blockchain, that we'll likely hear more about it in the near future. 
One of the first and main use cases for blockchain that the industry has embraced is ownership of digital items. As the internet evolved, there was a huge need for detecting fraudulent digital items and keeping track of your own digital creations, or digital acquired goods.
But how is blockchain being used in transforming the gaming industry and what are the blockchain gaming models used today?
The gaming industry today
According to Newzoo, the worldwide gaming revenue reach about $180.3 billion in 2021 and the total number of gamers was about 3.2 billion. These numbers represent a 20% increase compared to 2019 before the pandemic started. 
Most of the revenue is generated by digital distribution channels. The main growth engine of the games industry is mobile games, which have a market value of $93.2 billion.
Over the last five years, the game development industry has undergone a significant transformation. Even smaller studios can now create games for the global marketplace thanks to the development of digital distribution platforms and mobile app stores.
China is the largest region when it comes to gaming revenue and it accounts for over a quarter of all sales. And if we were to look for the region with the higher profits and fastest-growing rate, we would look at the Asia-Pacific region, where we'll find 55% of all players.
But the feature is here and the gaming industry will be heavily influenced by the latest technology developments. Market leaders are embracing new technologies such as blockchain and virtual reality (VR), artificial intelligence (AI), and virtual reality (VR). Numerous blockchain-enabled gaming apps have been developed in recent years. This will lead to a significant increase in the market's potential growth by 2022.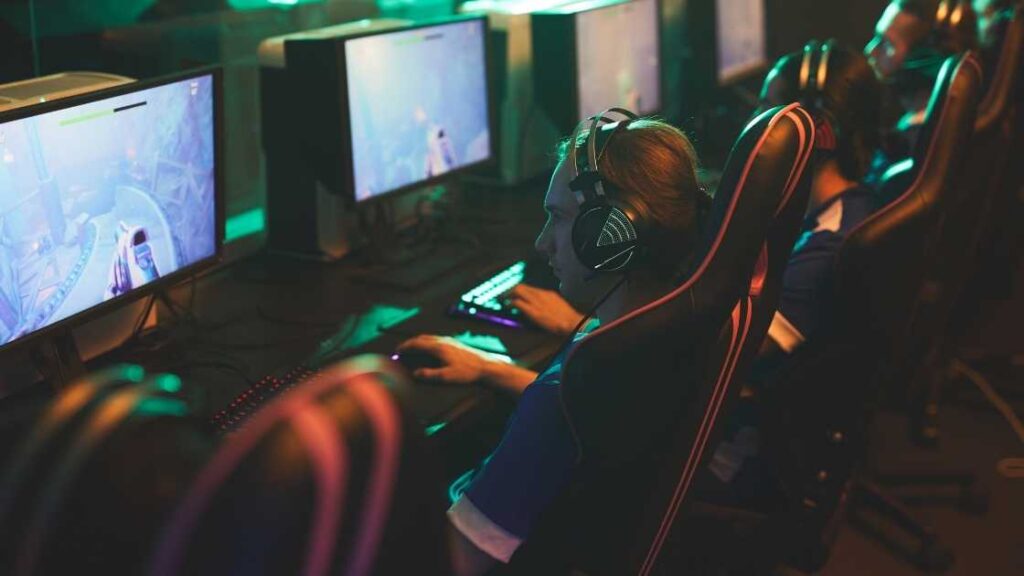 How has the gaming industry evolved in the past few years?
The gaming industry can only thrive as long as the gamers are happy. And when the gamers keep increasing in numbers, the leading companies need to really listen to what they have to say. That's why we're starting to see two gaming models emerge from the market.
Pay-to-Play (P2P) gaming model
From the 1970s to the 2000s, pay-to-play (P2P) was the most popular business model in the games industry. This model allows developers and publishers to generate revenue from game sales, and sometimes subscriptions. In-game advertisements were rare and that kept the gamers happy.
However, this model leaves players with little to no chance of extracting any value from games. The only thing that matters is the enjoyment and satisfaction they get from playing the game. But once the game is finished, or let's say, it gets replaced with the latest version, all progress get deleted and the gamers have to start all over again.
Free-to-Play (F2P) gaming model
The free-to-play (F2P) gaming model gained popularity in the 2000s and 2010s and, in the beginning, it was viewed as a bad business model by some gaming companies. 
It was believed that the F2P model could not only have the effect of generating low revenues for some games, but that it could bring the entire gaming industry to the ground. However, time has proven quite the opposite and the F2P model build an entirely new world for gamers to live in.
Free-to-play games are the type of games that require no up-front payment from gamers. However, the F2P model allows players to purchase in-game items and upgrade their characters within the game. Ads make up the majority of the revenue for gaming studios. Streaming and e-sports are monetization tools for players. At the same time, there are specialised tournaments where elite players can also receive rewards. An entire industry was born from the F2P model.
Fortnite is a perfect example of the success of free-to-play business models. Fortnite, which was launched in July 2017, generated more than $5 billion in revenue in its first year. Its user base grew to 80 million monthly active users by 2018.
Many of these games are now experimenting with the blockchain technology and new games are launched every year. Many of the metaverse games we see today try to incorporate blockchain-based economies to incentivise players to participate in their tasks and keep track of their digital assets.
One remarkable game, that aims to remain F2P is FootballCoin, a fantasy football game, that many European football enthusiasts love to play. It's not only free to play, but the game is built on a free-to-earn model, which enables players to buy NFTs in the game, with their crypto earnings. Of course, gamers are free to take those crypto earnings and exchange them for any fiat currency, using a cryptocurrency exchange.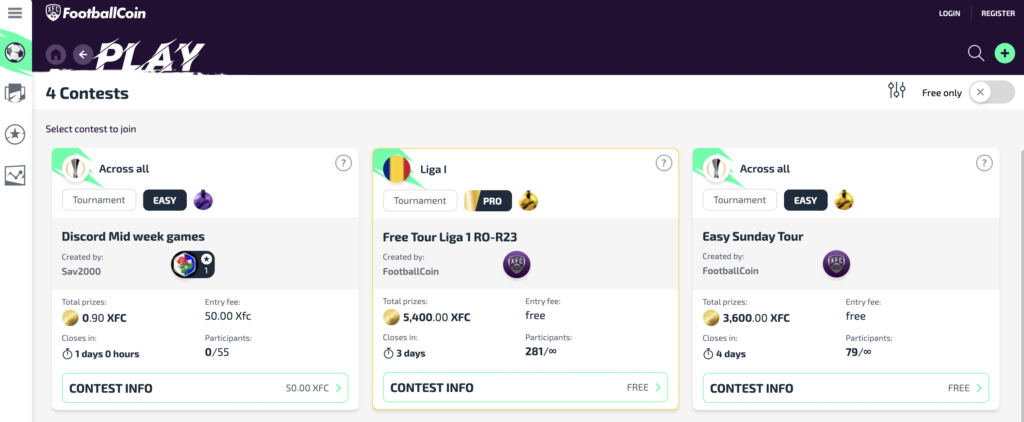 Play-to-Earn (P2E) gaming model
The play-to earn (P2E) model is exactly as its name implies: It allows users to play and earn tokens. Because it combines entertainment and reward, this model is a powerful psychological incentive.
The main concept behind the P2E games is that players get rewarded for putting in more effort and time into the game. This creates value for them, other game participants, as well as for developers. In exchange for their participation, they receive digital assets that can appreciate in value over time.
Noting that blockchain technology has been used in such assets has caused scarcity in digital assets in games. These can take the form of NFTs and represent any character, from CryptoKitties kittens to cryptocurrencies like Bitcoin and Ether.
Many of the popular metaverse games are actually functioning on a play-to-earn gaming model, and aim to encourage gamers to purchase popular NFTs to join the game. This model gives a true utility to NFTs but can be discouraging for new gamers, that do not afford to invest in a game. The bright side of these NFTs games is that gamers are free to sell their NFTs and in-game assets. This way, they don't lose the funds invested to play the game.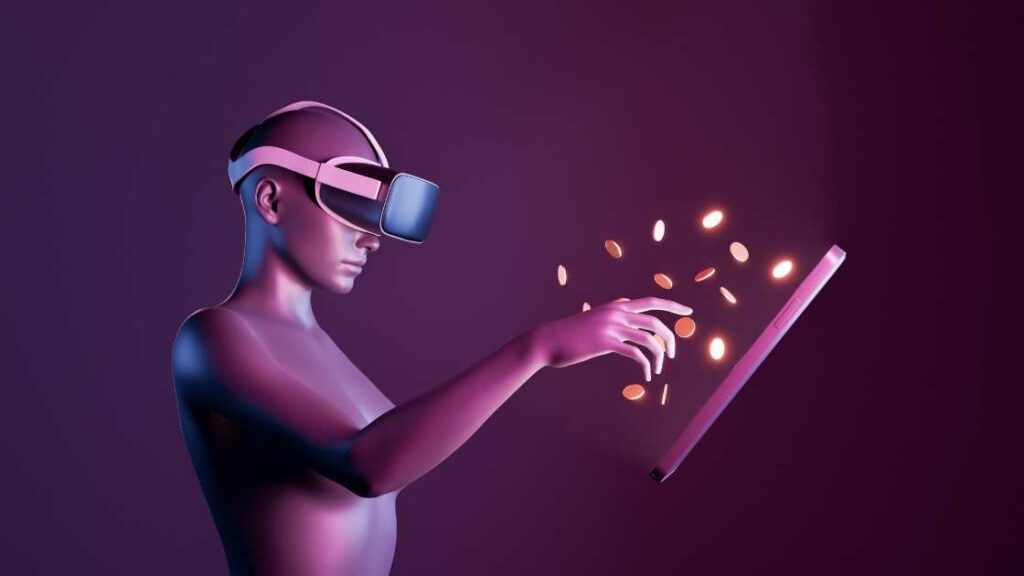 What's the best blockchain gaming model?
These gaming models exist because the gaming community wants them and accepts them. As long as there is a demand for a game or a particular gaming model, there will always be a company looking to serve that need. And since we have all these new blockchain gaming models to serve us, why not take the industry to the next level. 
Free or not, gamers want to own their digital items, and blockchain helps them get it.