Is an Ethereum investment good for your portfolio? According to the largest bank in the US, Ethereum, the second-most valuable cryptocurrency in the world, is a better option than Bitcoin when it comes to long-term gains.
Is an Ethereum Investment Better Than Bitcoin?
In a recent report, JPMorgan analysts, led by market strategist Nikolaos Panigirtzoglou, stated that Ethereum's increasing number of uses, including peer-to-peer lending and NFTs, should help it retain its value in an environment of rising interest rates.
On the other hand, Bitcoin could be on the verge of a downfall.
The report states that the rise in bond yields, and eventual normalization of the monetary policy are putting pressure downwards on bitcoin as a digital gold form. This is the same pressure that higher real yields have put downwards on traditional gold.
Panigirtzoglou stated that the rise in bond yields, and eventual normalization of the monetary policy are putting pressure downwards on bitcoin as an alternative to digital gold. He also noted that higher real yields have put downward pressure on gold.
"With Ethereum deriving its value from its applications, ranging from DeFi to gaming to NFTs and stablecoins, it appears less susceptible than bitcoin to higher real yields."
JPMorgan analysts also suggested that ethereum (ETH) might be a better investment over the long term because of the increasing importance of environmental issues in investing.
Both Ethereum and Bitcoin Consume Too Much Electricity
Both cryptocurrencies use an enormous amount of electricity for their security and validation systems. However, Ethereum plans to transition away from this system (proof-of-work) to one that is far less energy-intensive (proof-of-stake) by the end of 2022.
Analysts stated that investors have shifted their attention from the energy-intensive bitcoin blockchain to the more sustainable Ethereum blockchain due to a greater focus on environmental and social and governance investments.
JPMorgan, however stated that both cryptocurrencies appear to be overvalued as they are too volatile for institutional investors.
In an effort to reduce inflation, central banks all over the globe are cutting their support for countries. This means that interest rates and bond yields will rise.
At the beginning of November 2021, the Bank of England stated that interest rates would have to go up in the "coming months". Afterwards, the Federal Reserve slashed its $120 million per month bond purchase.
JPMorgan believes that investors might be better off holding ether ETH (the second-largest cryptocurrency in the world), which is based on the Ethereum blockchain. It has more uses than bitcoin, so it should be held with greater interest.
The world of decentralized finance (DeFi) is a growing sector that relies on blockchain technology to perform traditional financial tasks like trading or lending. It is also the core of non-fungible tokens (or NFTs), collectable items that are traded and secured with crypto tech.
Although an Ethereum investment is "safer than Bitcoin", this is crypto after all, and volatility is part of the game. However, there are ways to indirectly invest in Ethereum without buying ETH. 
Coinbase
Coinbase, the US's largest cryptocurrency exchange, is well-positioned to take advantage of the rise in Ethereum investments and trading. They also earn a transaction fee for every sale and purchase.
Many of the cryptocurrencies that are traded on the exchange use the Ethereum blockchain. This means that a Coinbase bet is, in essence, a bet against Ethereum. Their futures are closely linked.
You want to see growth potential in any stock, and Coinbase does that. Coinbase saw 1.5 million monthly users in the second quarter of 2020. The number grew to 8.8 million a year later. In the same time period, their net revenue grew from $178 million to $2.03 billion.
Coinbase stock (COIN) is currently trading at $321. If you decide to invest in Coinbase shares, you don't have to pay the full price per share; some investing apps let you purchase fractional shares.
Robinhood
Robinhood's stock performance from July's IPO launch may make you wonder if Robinhood's meme stock juice is waning. It's down more than 20% since July's IPO launch.
Robinhood isn't just a stock trading platform that doesn't charge commissions. Since 2018, the discount broker has been facilitating bitcoin (BTC) and ethereum (ETH) trading. It now allows users to purchase and sell litecoin (LTC) as well as bitcoin cash (BCH).
Robinhood's cryptocurrency offerings have also been a success. The Q2 2021 crypto-generated revenue was $233 million, which is more than 40x the amount it was in the previous year.
HIVE Blockchain
HIVE Blockchain, a cryptocurrency miner, is one of many companies that convert huge amounts of computing power into crypto tokens. HIVE mines Ethereum (ETH), Bitcoin (BTC), and Ethereum Classic (ETC).
Among prominent investors, Elon Musk, Tesla's CEO, is concerned about the impact cryptocurrency mining has on the environment. HIVE is focusing on green energy to power its mining.
HIVE plans to focus on other cryptocurrencies after Ethereum 2.0 is released, but the company's business is still heavily dependent on Ethereum. This should allow HIVE to provide decent exposure for Bitcoin's younger brother in the near and mid-term.
HIVE investors had a fantastic 2021. Since the start of the year, the stock price has more than doubled.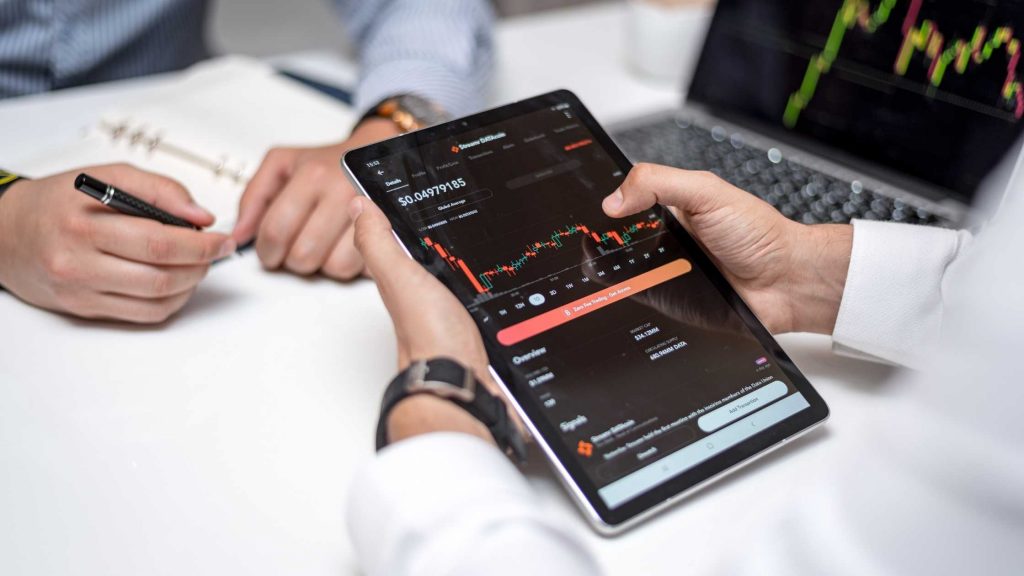 Crypto investing is risky
Cryptocurrency investing is not for everyone and for sure most investors won't start with a big Ethereum investment. It is a risky investment because of the wild price swings and the many, many queries about its future as a currency.
If you feel the crypto market is not for you and the stock market seems ready to plunge, then it may be time for you to invest in real assets like commodities.
Contemporary art is another option, which has outperformed almost every year since 1995 by nearly doubling the S&P 500.
Modern masterpieces don't need to cost millions. You can purchase shares in works that are rapidly increasing in value with a new app.
They won't look as good on your wall but they should look great in your portfolio.