Beginner exchanges are exchanges that offer a simple way to buy bitcoin and other cryptocurrencies, with as little confusing jargon and setup time as possible. Here are 6 cryptocurrency exchanges that are fairly easy to use by a new cryptocurrency investor.
Coinbase
Coinbase is one of the best options for a new crypto investor. Coinbase is the best-known cryptocurrency exchange in the US. It is the simplest and easiest on-ramp for crypto beginners.
Coinbase is the most trusted place for all things crypto.
It allows you to deposit fiat and crypto, offers a small variety of crypto (Bitcoin and Ethereum included) and has never been hacked before! As for security, you can activate the two-factor authentification and it is available in 100+ countries around the world (January 2020).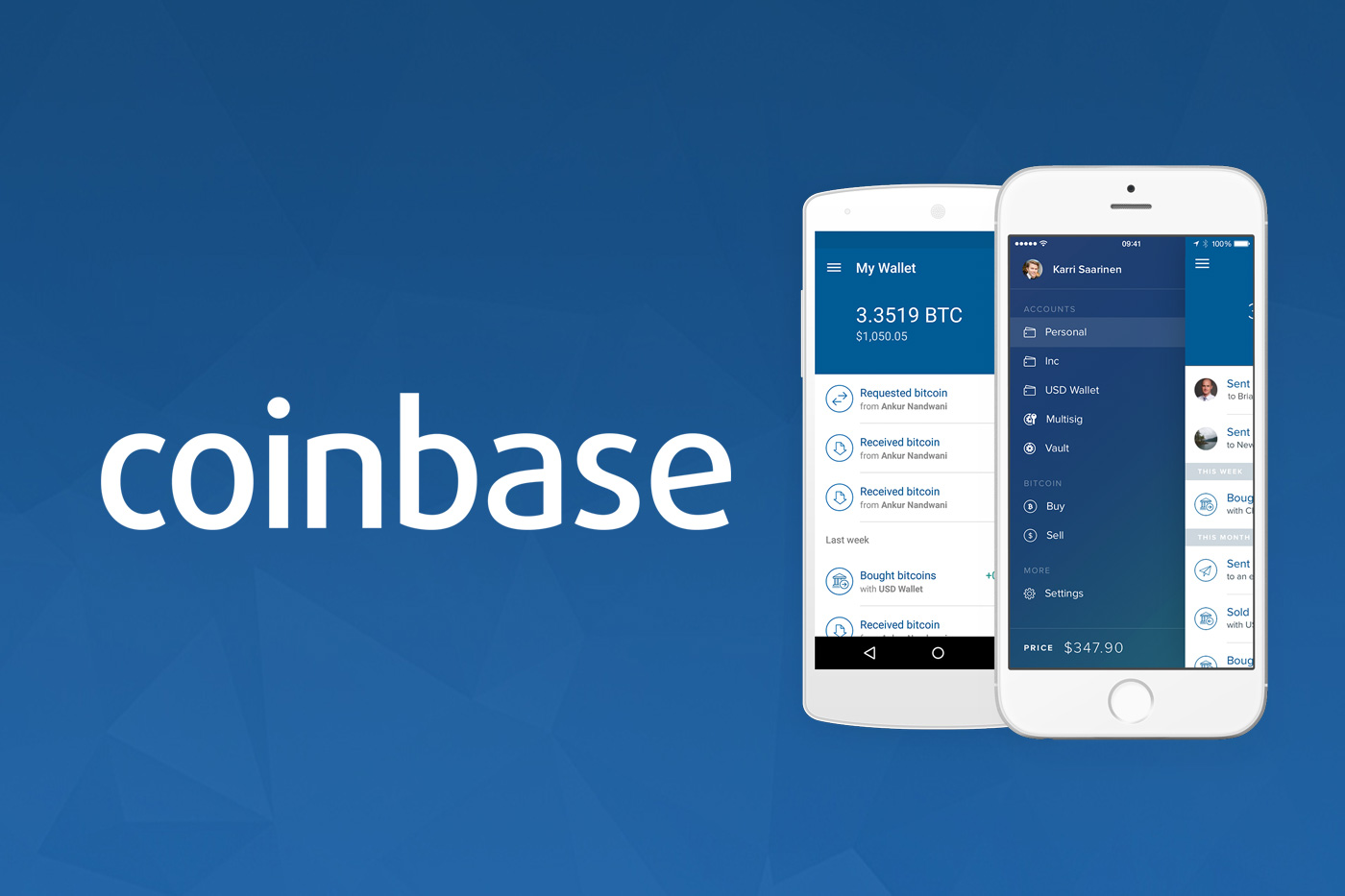 As any entity operating with fiat, there will be some fees, especially for deposing fiat. Coinbase Fees vary based on location and amount.
The user interface is intuitive, and the design is clean and simple. You can link up your bank account or pay with a card. There's also a deep library of guides and explainers for newcomers.
Coinbase has a limited choice of cryptocurrency options to keep things simple. However, they consider the addition of more altcoins.
As for security, Coinbase stores 98% of customer funds in cold storage, in safe deposit boxes and vaults around the world, making it relatively secure. The remaining 2% is insured in case of hacks.
Lastly, there's a handy mobile app to buy and sell cryptocurrency on the go.
Get started on Coinbase.
ShapeShift
Shapeshift is a crypto-only exchange. You can't buy cryptocurrency with dollars or euros. You can only trade between cryptocurrencies. However, due to its simplicity, we still recommend it for beginners.
The crypto offer is vast, and you can trade anything for anything and it is available all over the world. Make sure to switch on the two-factor authentification, in case of a future security breach. The exchange rate shown is exactly what you'll receive, minus only the "miner fee." There is no exchange fee, or service fee.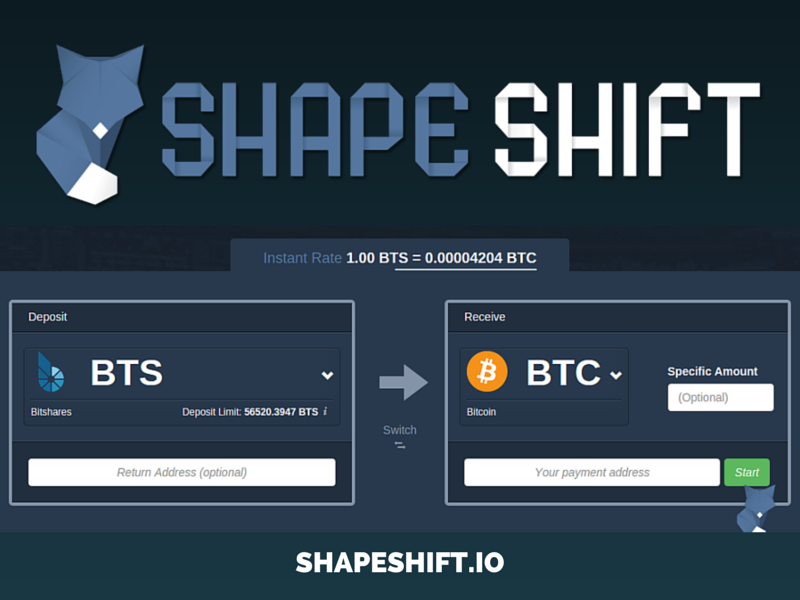 ShapeShift allows you to transfer currency between addresses of your choosing, rather than between accounts on its platform. It means ShapeShift doesn't hold any customer deposits, making it relatively safe.
ShapeShift has been hacked three times, which all occurred in the same month due to internal sabotage. The exchange was extremely transparent in what happened over the hack, with the CEO going so far as to write a blow-by-blow explanation of what exactly happened.
Get started on ShapeShift.
Gemini
Gemini was founded by the Winklevoss Twins. It's a US-based exchange noted for being a licensed platform (Regulated by NYSDFS). Gemini gained headlines in 2019 by announcing full insurance coverage for funds on its exchange and in custody.
We believe that crypto investors deserve the same protections as investors in other asset classes, so we've built a rules-based marketplace with security at its core.
They operate in all U.S. states except Hawaii. Other countries in which they operate are Canada, Hong Kong, Singapore, South Korea and the U.K. Gemini has never been hacked before and the few selected trading pairs are perfect to start your journey as a crypto investor.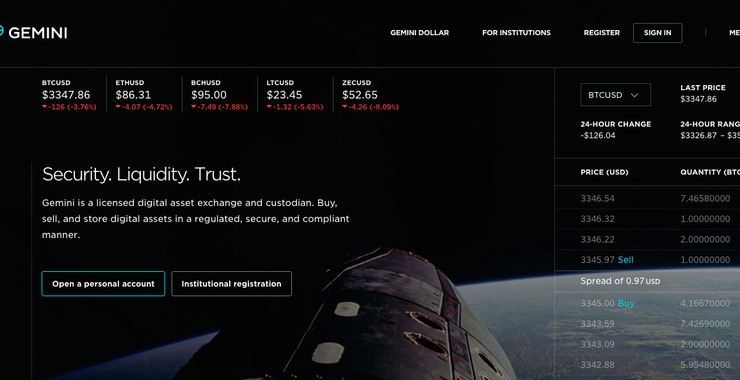 Gemini and the Winklevoss Twins pride themselves on being fully compliant and working within existing regulations. As such, there's a decent amount of safety from fraud and insurance coverage on this exchange. Of course, that comes at a cost: handing over a lot of personal information.
Gemini offers a decent chunk of volume, though few trading pairs compared to other exchanges. Security wise, aside from the standard 2FA, withdrawal address whitelisting is a welcome sight.
The Gemini app is also slick and easy-to-use for beginners.
Get started on Gemini.
Changelly
Changelly is a crypto exchange similar to ShapeShift. It is address-to-address so Changelly never holds your funds. You can exchange crypto to crypto or fiat to crypto. A vast number of trading pairs are available.
Changelly is a cryptocurrency exchange with the most favorable rates and the fairest terms.
Your exchange has never been so smooth.
Changelly accepts users from any country in the world. As well, they will accept payments in any currency, but it will be converted to either the Euro or USD. They have never been hacked before and it supports two-factor authentification. There is a flat fee of 0.25% for each transaction made via the service.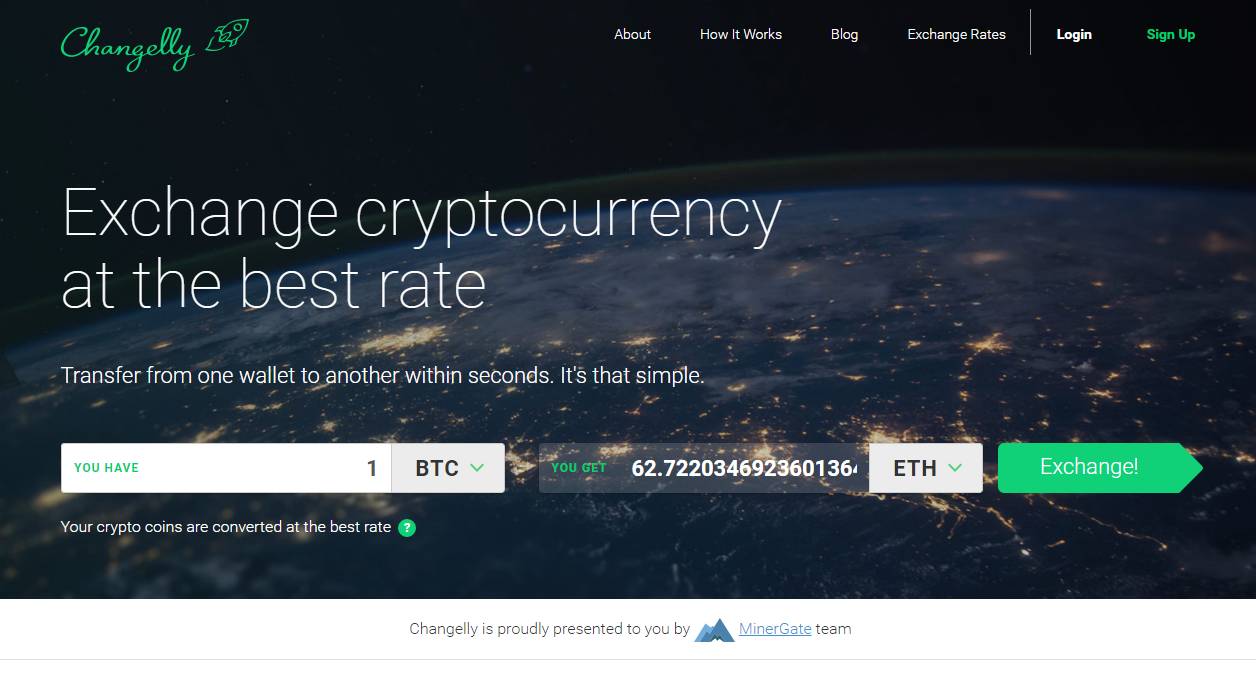 There's a simple frontend for buying bitcoin and converting it to whatever cryptocurrency you would like. Much like ShapeShift, Changelly transfers happen between addresses you own, rather than between accounts that the exchange controls.
It's super fast and efficient. There's a mobile app too for making transactions on the go.
Get started on Changelly.
Luno
Luno offers a great platform for African and European traders looking to get started. Alongside their exchange, Luno offers a wallet service with a companion mobile app. The exchange has been around since 2013 and has never been hacked, giving it a fairly solid reputation for security.
Luno makes it safe and easy to buy, store and learn about cryptocurrencies. Upgrade your money today.
Luno supports fiat/crypto exchanges on a few selected pair, which will be fairly easy to use by a new crypto enthusiast. They have never been hacked before and the platform supports two-factor authentification. Fees Maker / Taker. Makers fees are a flat 0% and takers fee range from 0.20% to 1.0%.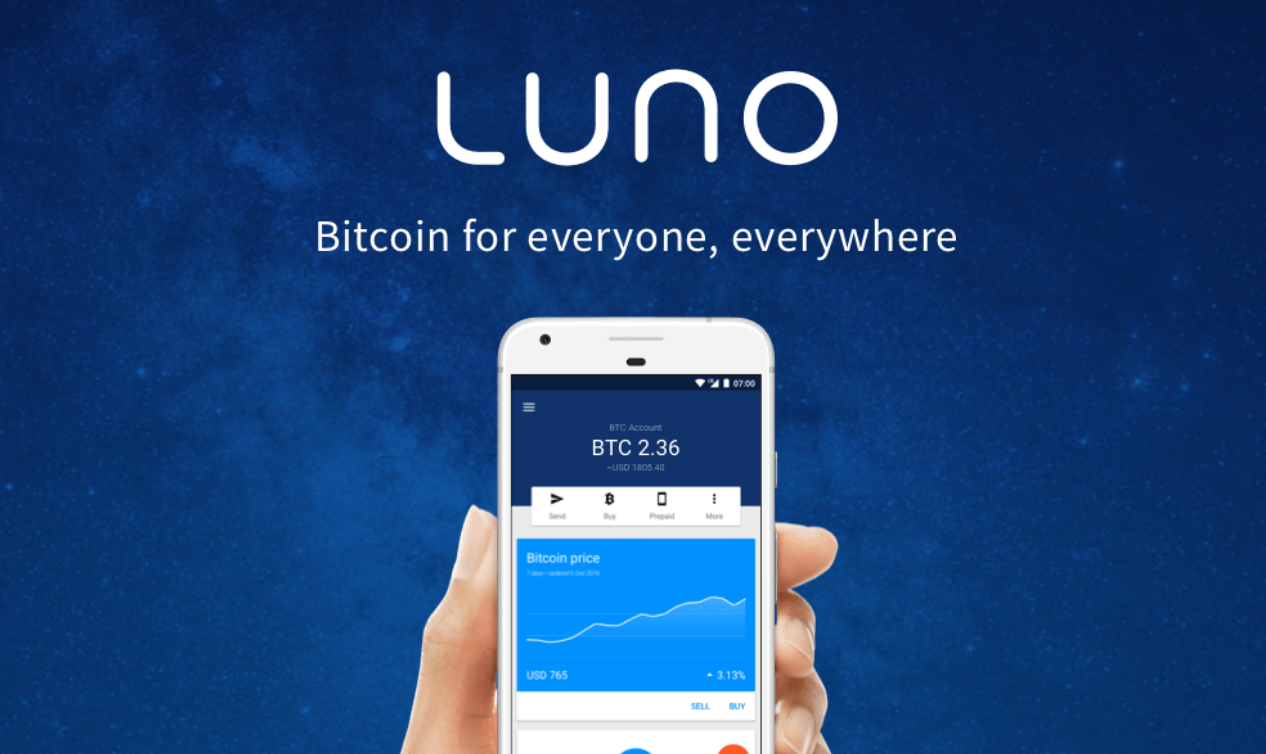 It's designed to be as simple as possible, including an "instant buy" feature.
Get started on Luno.
Coinmama
Coinmama is a good choice for those looking to buy crypto using a credit card or other fiat sources. Coinmama is a broker so you're buying directly from the company itself which makes transactions fast.
Trusted by over 1,800,000 people across 188 countries since 2013
However, there are some things to be aware of. Coinmama is "buy only" so you cannot sell cryptocurrencies on the platform. There is also no wallet feature on the exchange, so you need to withdraw directly to a wallet. This is no bad thing as keeping your funds on an exchange is risky, but you will need a wallet set up first.

Unfortunately, Coinmama's simplicity is offset by the incredibly high fees charged for every transaction. Coinmama's market rate is based on the XBX + 2%. In addition, there is a commission fee of up to 3.90%.  For credit/debit card transactions, there is an additional 5.00% processing fee. This fee will be added after choosing your method of payment.
Get started on Coinmama.
We hope you have found the best cryptocurrency exchange that works for you. And if you ever decide you are serious about the cryptocurrency world, then remember there are ways to earn free cryptocurrency and Bitcoins.