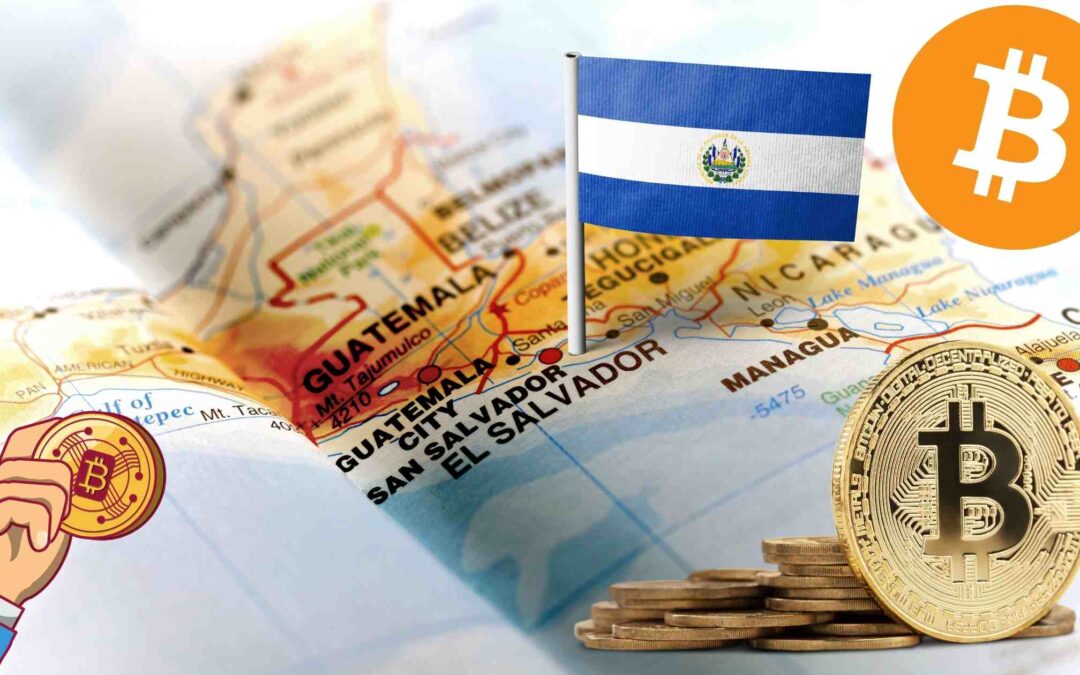 Despite the 60% price drop from last year, El Salvador is celebrating its first Bitcoin anniversary. The good news is that Bitcoin is still a legal tender in El Salvador – and so the experiment continues. 
On September 7, 2021, El Salvador was the first country to adopt Bitcoin as a legal tender. Many have criticized the decision, and others have been waiting to see this experiment fail. But so far, the first country to adopt a cryptocurrency as legal tender has managed to survive. 
El Salvador and their pro-Bitcoin president
El Salvador president Nayib Bukele is a true advocate for Bitcoin. In September 2021, when he adopted the Bitcoin Law, he promised that this Bitcoin adoption as legal tender would help 70% of the local population without access to banking services.
Some of the main arguments for the pro-Bitcoin law were:
Foreign investments. The government believed that Bitcoin would attract new investments from crypto companies.
Create new jobs
Reduce reliance on the U.S. Dollar
While the economy is still struggling, some are now questioning the country's economic future, as Bitcoin has lost over 60% in value since it has become a legal tender in El Salvador. 
But let's take a look at the stats.
On September 7, 2021, the price of 1 Bitcoin was around $46,100.
The first Bitcoin purchase by the Salvadoran government was made on Sept. 6, 2021. They bought 200 BTC for $10.36million. That means that the average price paid for 1 BTC was $51,800. This is a stark contrast to current BTC prices, as Bitcoin fell below $19,000 on September 7, 2022. This represents a 68.78% drop in the last year.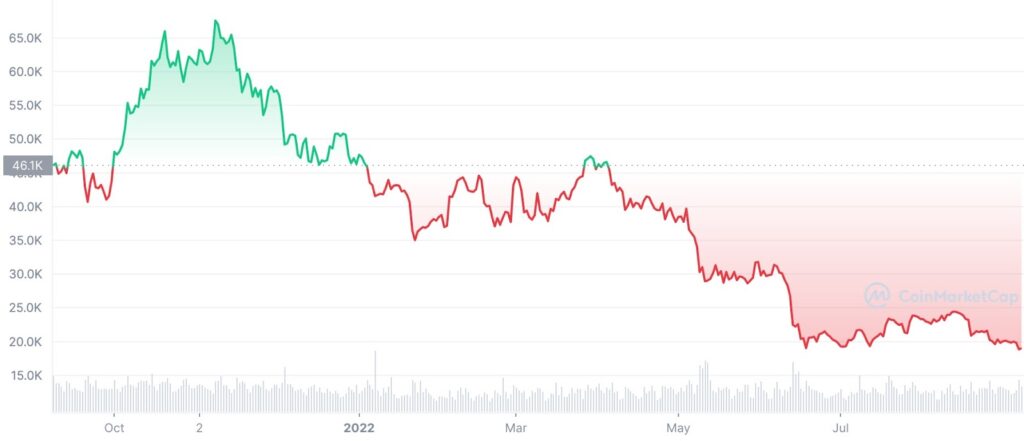 Data from Nayib Bukele's portfolio tracker shows that El Salvador's government is now at loss with all its 10 Bitcoin purchases since adopting it as legal tender.
The total purchase by the Salvadoran government adds up to 2,381 BTC. Considering the current price, the crypto holdings are now worth over $60 million less than what they originally paid.
Alejandro Zelaya, El Salvador's Minister of Finance, previously stated that the country did not experience any losses due to falling prices. This is because they didn't sell the coins. Unfavorable market conditions, geopolitical issues, and delays by the Salvadoran government have caused it to repeatedly delay its Bitcoin bond project.
Despite plummeting crypto prices and the continued bear market, industry observers began to refer to El Salvador's Bitcoin adoption in a negative light. Others suggested that it might be a failure because the country appears to have had some positive effect on El Salvador's financial market and economy, including the cost of transactions.
But El Salvador is still advocating for crypto
The overall struggle has put some strains on individuals, and only a few are willing to trade this volatile asset. But there is a great plus to it. People use Bitcoin transactions to send money from abroad to their families in El Salvador. And that's because BTC blockchain transactions are cheaper than wire transfer fees offered by traditional banks.
Another great news is that the country is now a holiday spot for Bitcoin supporters from all over the world. The El Salvadorian Bitcoin Law has been a success in terms of tourism and foreign investment. Tourism in El Salvador has increased by 82% in the first half of 2022. Over one million tourists visited the country in 2022.
It seems that the Bitcoin law acted as a marketing campaign on which many countries spend billions of dollars.
Even more, it seems that Bukele, the president of El Salvador, is one of the most popular presidents in power, with an approval rating of 85%. However, this could also be due to his tough-on-crime policies.
Unfortunately, many businesses in El Salvador refused to use Bitcoin, and consumers rarely choose it as a payment method.
The El Salvador Central Reserve Bank reported that Salvadorans living in other countries had sent more than $52 million in remittances between January and May 2022. A 400% increase in Lightning Network transactions in 2022 was also due to the adoption of Bitcoin by the Salvadoran government-backed Chivo wallet. That's because citizens from abroad use it to make commission-free crypto transfers.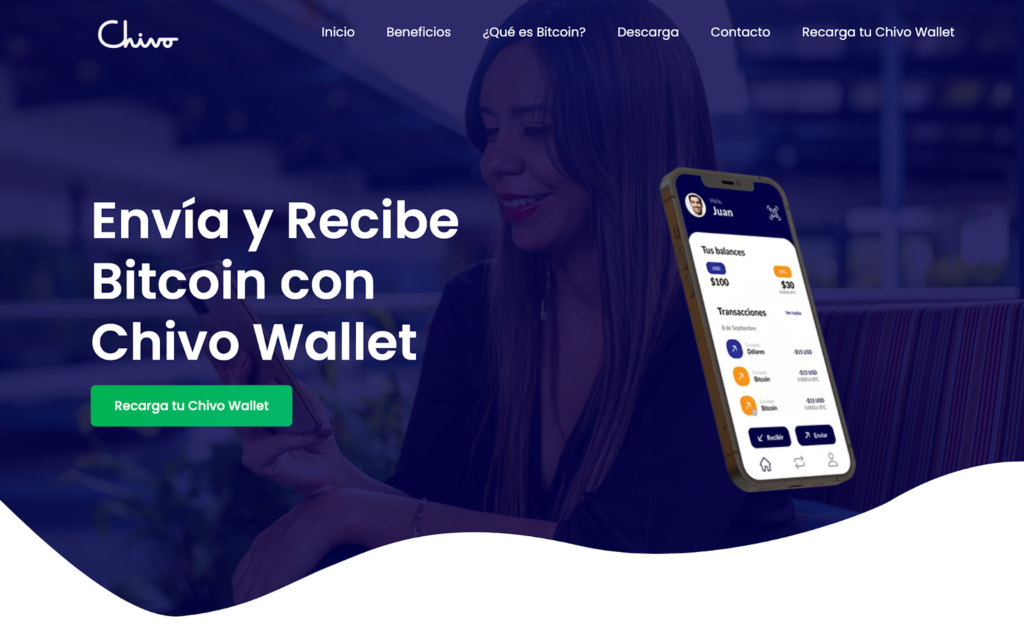 It seems that El Salvador is the ideal place to experiment with Lightning applications, as well as to create a trusted ecosystem of proven and interconnected services.