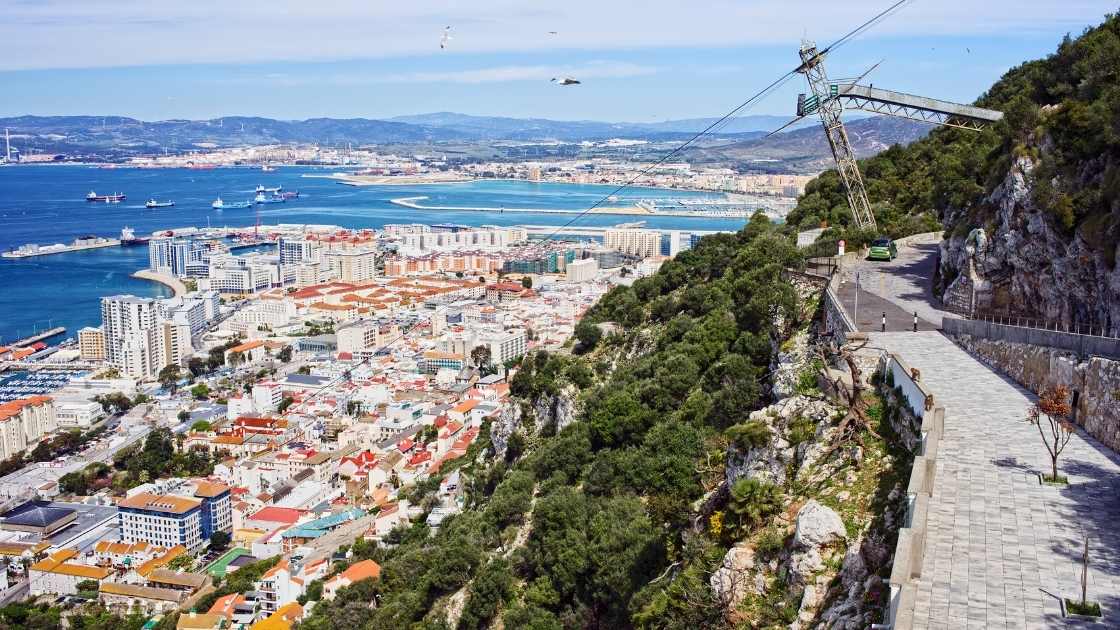 Valereum, a blockchain company, send a proposal to purchase the Gibraltar Stock Exchange (GSX). The local regulators are reviewing the proposal.
This would mean that the British overseas territory could host the first integrated bourse in the world, where both traditional bonds and major cryptocurrencies like Bitcoin, Ethereum, Stellar and more can be traded.
This is a bold move in a small territory of 33,000 inhabitants, where the financial industry accounts for approximately a third of Gibraltar's £2.4bn economies.
The enclave could be a global hub for cryptocurrency if everything goes according to plan. However, if the control mechanisms set by the small group of regulators fail, it could cause reputational damage and eventually diplomatic sanctions that could threaten its economic health.
Large states have banned crypto investing, but not Gibraltar
While many countries, including China and the UK, have banned or openly warned against investing in crypto assets, Gibraltar has defied the trend. It has committed to formalizing the regulation of cryptocurrencies to help ensure the territory's future status as a financial centre.
This comes as Gibraltar is trying to get rid of its reputation as a tax haven. The government has sued a Spanish newspaper to try to restore its global standing.
Albert Isola is Gibraltar's minister of digital, financial services, and public utilities. He says that although Gibraltar was once a tax haven, it has since reviewed its tax policies. He says that crypto regulation can help spot malicious actors, while supporting investors.
Isola states,
"If you wanted to do naughty things in crypto, you wouldn't be in Gibraltar, because the firms are licensed and regulated, and they aren't anywhere else in the world."
Gibraltar has licensed blockchain and crypto companies before
Gibraltar's regulator approved 14 blockchain and cryptocurrency firms for its licensing program. This attracted Richard Poulden, the ex-Sirius Minerals chairman, who chose Gibraltar to host Valereum's crypto-exchange project. He claims that Valereum is trying to harness a crypto sector worth approximately $3.5 trillion (£2.6 trillion), which is roughly equal to the total value of all listed companies on the London Stock Exchange.
Poulden is the chairman and CEO of Valereum. It is based in Gibraltar. The company focuses on technology that can link mainstream currencies like the dollar and the pound with crypto assets.
However, reorganizing an exchange with only three employees will prove difficult. It will also require a change to Gibraltar's regulations regarding how crypto will be traded on the Gibraltar Stock Exchange (GSX). Poulden claims that his company is relying more on technology, rather than people, to eliminate bad actors.
He said that running anti-money laundering checks for cryptocurrencies is not much different than running them on any currency. Using blockchain, it will be much easier to back cryptocurrency funds than it is to locate fiat funds in banks.
It is expected that other countries will follow Gibraltar
Neil Williams, London-based deputy chief of complex crime at Reeds Solicitors, says: "If it's a success, you'd certainly think that other jurisdictions would look to follow because it's an ever-increasing valuable commodity."
Experts warn that Gibraltar could be subject to sanctions from countries like the US if it gives legal approval to crypto companies that – even accidentally – allow money laundering, black-market criminals, or kleptocrats who want the anonymity of crypto assets.
This comes amid concerns at major global financial regulators like the Bank of England over the rapid growth of crypto-assets and potential consequences for investor protection, market integrity and money laundering, as well as the financing of terrorist groups.
Charlie Steele, a partner in Forensic Risk Alliance and former US justice secretary official, a forensic accounting company and consultancy, says that money laundering, sanctions evasion and terrorist financing could be enabled or facilitated by it: "Regulators worldwide, almost all of them really, are approaching it from a position of deep scepticism … so it's a little outside that strain of thinking for a country to welcome them in to buy a stock exchange."
Can crypto regulation backfire for Gibraltar?
One month prior to Valereum's October bid for the GSX, Gary Gensler, the head US Securities and Exchange Commission declared that crypto as an asset was more similar to the wild west. This raises further concerns about criminal funds entering the mainstream financial system.
Insufficient anti-money laundering controls have led to jurisdictions like Malta being grey-listed by the FATF, the world's money-laundering watchdog. This could have serious consequences for Malta's economy and is a warning to other countries and territories that might be tempted not to follow regulations.
Singapore had to reverse its approval of Bitget, a standalone crypto-exchange. It suspended Bitget's standalone crypto exchange earlier in the month due to its promotion of a digital currency that was involved in a high-profile branding dispute. The exchange had used an unauthorised image from K-pop group BTS to maximize its profits.
Steele warns that if it looks like everyone is running to Gibraltar for real regulators, it will not work out well for them.
If sanctions or anti-money laundering rules are broken or evaded they can do a lot of things, including lead international through the FATF to make it hard on Gibraltar. He adds that you'll be able to see that the FATF has all sorts of measures that will force its members to limit business with that country.
Gibraltar insists it has been paying close attention while welcoming crypto firms. It has consulted on the sector's regulation for four years, before introducing it in 2018. This helped it secure its reputation as "Blockchain Rock". They filter through and license firms to eliminate bad actors, according to Isola.
"I don't see how Gibraltar can have an increased risk. You can run the exact same business in any other European country without supervision, licensing, or regulation. How can regulation make us more vulnerable?," Isola claims.
He points out that only 14 applications have been approved by the country's regulator in the past three years. This is a figure that he says speaks to the strictness of the licensing system.
The Gibraltar Financial Services Commission did not comment on the Valereum proposal.