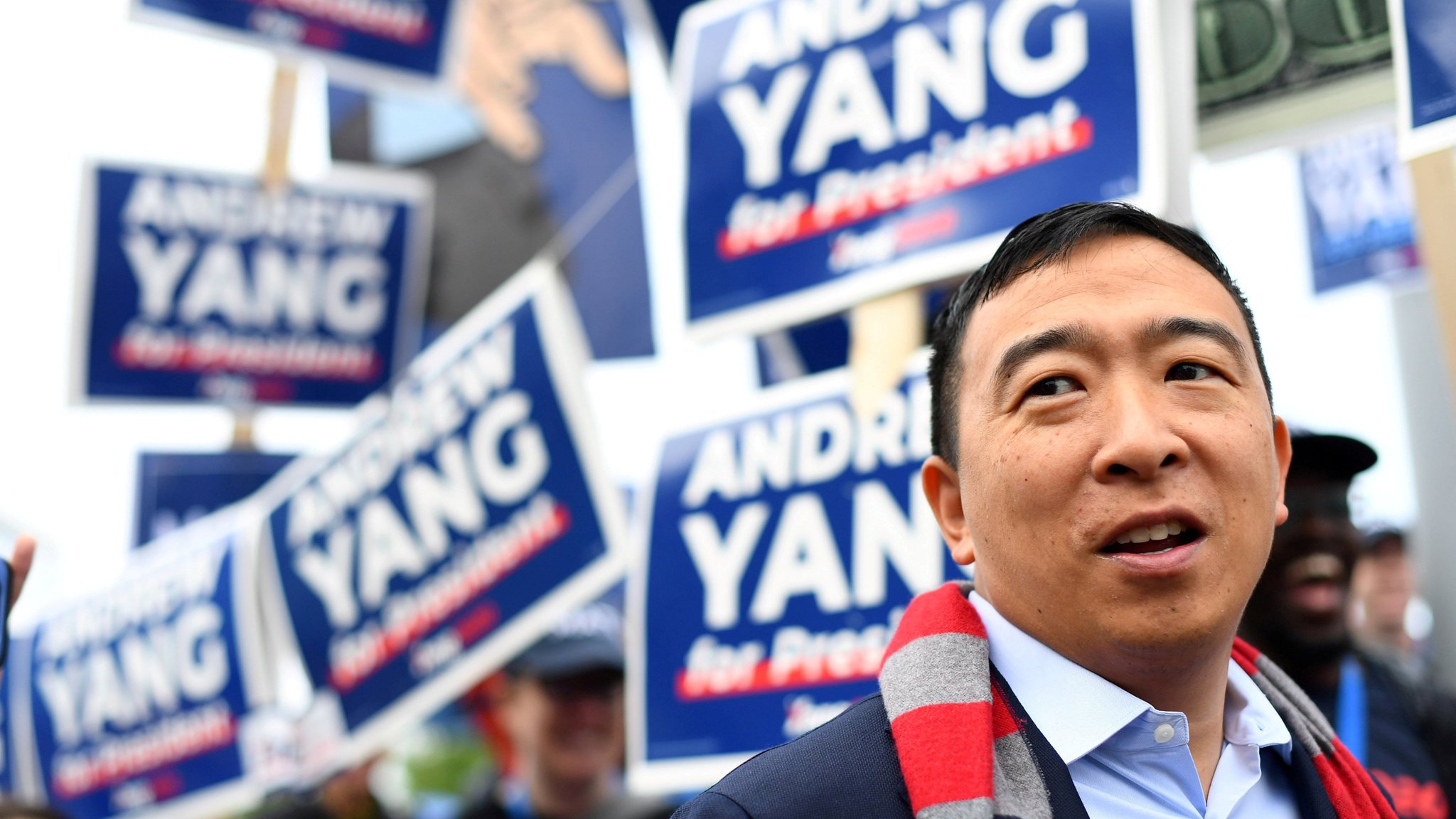 Andrew Yang for president? Andrew Yang, a Democrat candidate for the 2020 US presidential elections, brought more attention upon himself after he announced that he would be accepting
Bitcoin
and other
cryptocurrency
donations for his presidential campaign.
Who is Andrew Yang?
With cryptocurrency being an increasingly more interesting subject to the world, Andrew Yang took advantage of the momentum of Bitcoin and the topic of blockchain in the US and announce it to be a possible source for his campaign.
While some see this in a not so favourable light, considering to be a strategic move to gain popularity, other Bitcoin enthusiasts took a look at his social media channels, to observe that Yang has been talking about Bitcoin since 2013. So, who is Andrew Yang?
Yang is an entrepreneur. Andrew Yang is the founder of a non-profit organisation, VFA (Venture for America, which has as its primary goal to "Mobilizing the next generation of entrepreneurs and equipping them with the skills and resources they need to create jobs."
It is worth mentioning that all this attention Yang received after announcing he will accept crypto as donations for his presidential campaign came in a rather hostile environment. You see, the regulation for blockchain companies and cryptocurrencies in the US are not what the crypto enthusiasts have hoped for. But have his statements for far made anyone want Andrew Yang for president?
Is Andrew Yang a real Bitcoin supporter?
We all saw the recent tweets and campaign messages Yang posted on his Twitter. They are all basically a variation of "Let's build the future together". Some of his advocates applauded him, and added: "Nothing stops crypto, even Presidential candidates are jumping on!". But, as some followers rushed to ask in the comments, is Yang, a faithful cryptocurrency supporter? And aren't cryptocurrency donation harder to trace and hence, could be from illicit funds and could come from foreign lands?
Even so, the 44-year-old Asian promises to bring the wind of change in American politics. In his defence, there are tweets from 2013, about the price of Bitcoin:
I sense the bitcoin price correction will make some Fellows nervous http://t.co/VGCkXqtcLg #takesomeoffthetable

— Andrew Yang🧢 (@AndrewYang) December 7, 2013
This is proof he knows and talked about Bitcoin before most of us did, but just because he is talking about cryptocurrency, does it mean that his policies are sensible? The topic of Andrew Yang's candidacy is controversial, and winning the electoral race against Trump might need a bit more help from the minorities. And usually, minorities are too busy with their day to day struggles to know enough world-changing technologies.
But for now, the only thing clear is that Yang hopes to fund his presidential campaign with Bitcoin and other cryptocurrencies.