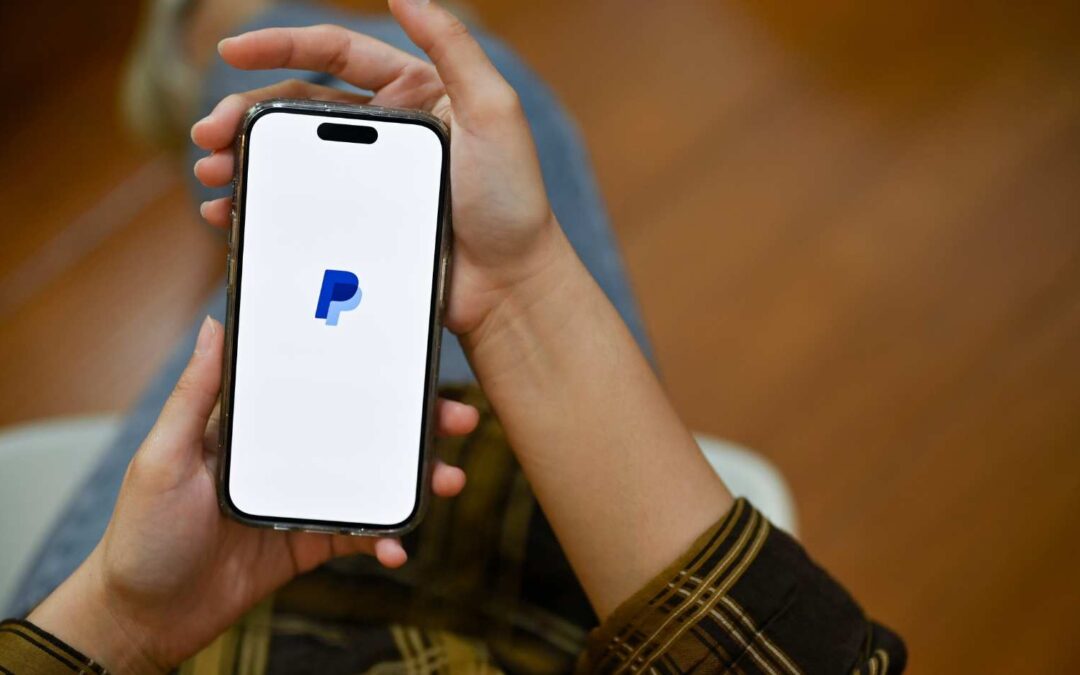 After PayPal's recent introduction of PYUSD, the market examines the prospective use cases and benefits of this new stablecoin, especially within the U.S., highlighting its potential utility within the existing financial framework.
PayPal, a leading global payments company, is making its debut in the crypto realm with a U.S. dollar-backed stablecoin named PayPal USD (PYUSD). The announcement came on August 7, 2023.
What is PYUSD?
According to PayPal's official statement, this new crypto called PYUSD is 100% backed by USD:
"PayPal USD is designed to contribute to the opportunity stablecoins offer for payments and is 100% backed by U.S. dollar deposits, short-term U.S. Treasuries, and similar cash equivalents. PayPal USD is redeemable 1:1 for U.S. dollars and is issued by Paxos Trust Company. "
The PYUSD stablecoin, built on the Ethereum platform, will soon roll out to American PayPal customers.
This is the first instance of a premier financial service launching its own stablecoin.
With PYUSD, users have the option to transfer between PayPal and approved external crypto wallets, employ the coin for various transactions, or exchange it with other cryptocurrencies supported on PayPal, like bitcoin (BTC) and ether (ETH).
PayPal emphasized that their stablecoin is poised for adoption by an expansive and evolving network of external developers, digital wallets, and web3 platforms and is also primed for easy integration by crypto trading platforms.
Paxos Trust, a crypto financial services firm located in New York, will oversee the issuance of PYUSD.
The coin is underpinned by U.S. dollar reserves, short-term government securities, and other cash-like assets. Moreover, users can redeem it for U.S. dollars or trade it for other digital currencies available on PayPal's platform.
At the time of the launch, PayPal's CEO Dan Schulman remarked, "Our commitment to responsible innovation and compliance, and our track record delivering new experiences to our customers, provides the foundation necessary to contribute to the growth of digital payments through PayPal USD."
It is expected that PYUSD to be available later on the Venmo app as well.
How will the PYUSD be monitored?

PayPal's PYUSD stablecoin reserves will be monitored and verified through a multi-step process to ensure transparency and trustworthiness:
Monthly Reserve Report
Starting from September 2023, Paxos, the firm in charge of issuing PYUSD, will release a public monthly Reserve Report for PayPal USD. This report will detail the specific assets that make up the reserves backing the stablecoin.
Third-party Attestation
In addition to the monthly report, Paxos will also release a public third-party attestation on the value of the PayPal USD reserve assets. This is to double-check and confirm the validity of the reserves.
Independent Accounting Firm
The attestation process will be carried out by an external, independent accounting firm. This ensures that there's no conflict of interest and that the process is free from potential biases.
Adherence to Established Standards
The attestation will comply with standards set by the American Institute of Certified Public Accountants (AICPA). This means the audit will follow rigorous professional guidelines, ensuring the accuracy and reliability of the information.
PYUSD is a stable issued by a regulated company
PYUSD, launched by fintech leader PayPal, is distinct from other stablecoins due to its robust regulatory framework. PayPal's PYUSD stands out in the stablecoin landscape due to its unique position of being backed by a trust company that is stringently regulated by the NYDFS.
This sets it apart from major stablecoins like USDT and USDC.
Here's how PYUSD is regulated:
Issued by a regulated entity
Paxos Trust, the company behind the issuance of PYUSD, operates as a trust company. This status subjects them to direct oversight by a regulatory authority.
Regulatory oversight by NYDFS
Paxos is regulated by the New York Department of Financial Services (NYDFS). This means that the entire process of issuing PYUSD, including the management of its reserves, is under the constant supervision of NYDFS.
Protection by regulator
Walter Hessert, the head of strategy at Paxos Trust, highlighted the importance of having a prudential regulator. With such oversight, every activity linked to PYUSD's issuance is monitored. For token holders, regardless of their location worldwide, this ensures that they benefit from the protection and guidelines established by New York's regulatory framework.
Bankruptcy safeguard
One of the significant rules established by the NYDFS concerning PYUSD is the protection against bankruptcy risk. Should Paxos face bankruptcy, the assets of PYUSD token holders are safeguarded. The NYDFS would intervene, ensuring that PYUSD is excluded from the bankruptcy process. Consequently, token holders would not become involuntary creditors during a bankruptcy, and their funds would be promptly returned.
Clear differentiation from other stablecoins
Both USDT (issued by Tether) and USDC (jointly issued by Circle and Coinbase) dominate the stablecoin market. However, as Hessert pointed out, both these coins are unregulated, albeit transparent in their operations. In contrast, PYUSD's regulatory structure offers an additional layer of security and trust for its users.
Why did PayPal decide to issue a stablecoin?
PayPal's decision to issue the PYUSD stablecoin is emblematic of its substantial influence and strategic positioning in the financial sector.
While there's undeniable regulatory uncertainty surrounding cryptocurrencies in the U.S., PayPal's stature enables it to not only navigate but also potentially influence these regulatory decisions.
Companies like Coinbase and Circle may have paved the way in the crypto regulation space, but major entities like PayPal are sending a clear message: they can effectively handle and even counteract regulatory pressures.
At its core, PayPal's move is driven by the prospect of profitability. The issuance of PYUSD isn't a minor endeavor, requiring collaboration across several of PayPal's departments, from compliance to communications.
However, this decision wasn't born out of altruism. Instead, it's a calculated business move, made in response to a rapidly evolving digital financial landscape, reinforcing PayPal's dominant position and highlighting its confidence in seizing new lucrative opportunities.
What's the use case for PYUSD?
The use case for PYUSD appears to be in its infancy, and its exact utility for the average consumer remains somewhat ambiguous.
Introduced via Venmo, PYUSD essentially provides another avenue for banked Americans to transact using a digital representation of the U.S. dollar, aligning with how most PayPal products have functioned since the company's inception.
However, one distinct feature is that PYUSD can potentially be sent outside of PayPal's proprietary ecosystem using the Ethereum network.
This capability hints at a use case where individuals barred from Venmo or PayPal could potentially transfer their funds via an Ethereum-based PYUSD withdrawal. 
Yet, this use case might be limited, given the centralized nature of the stablecoin. 
In essence, while the stablecoin could offer a mechanism to navigate around restrictive banking scenarios, its primary use cases might lean more towards backend financial operations that institutions can leverage, rather than direct consumer applications.