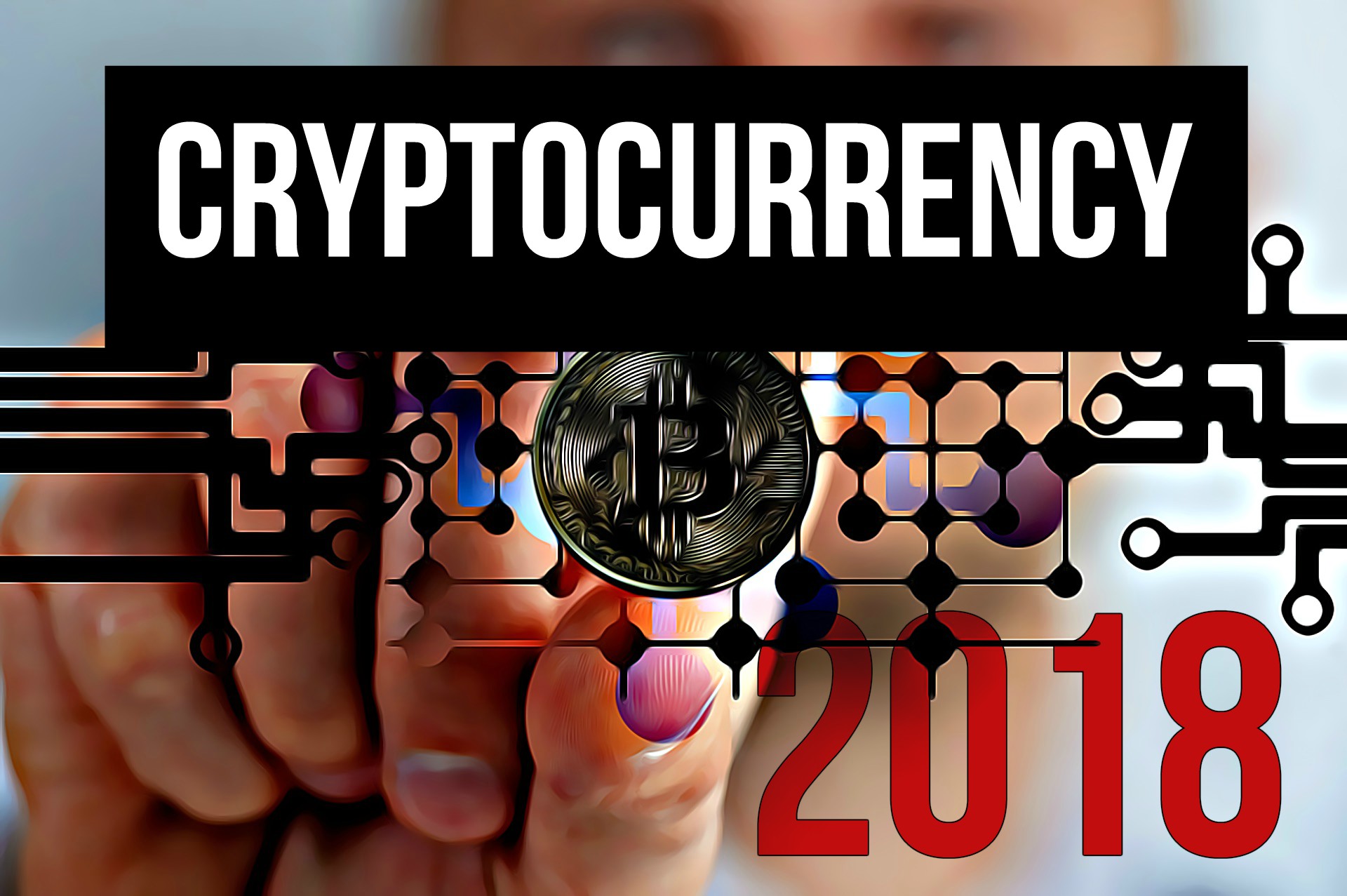 What happened to cryptocurrency in 2018? With highs and lows, here are some of the milestones of crypto in 2018!
January
January 2 – Cryptocurrency was deemed not "a legal tender in India". Finance Minister Arun Jaitley reiterated the strong stand taken by the government, emphasising on the personal risk in dealing with Bitcoin or Ethereum.
January 16 – Bitcoin prices suffered a severe blow – the lowest in more than a month after the Chinese crackdown. On the radar were online platforms and mobile apps and other currencies like Ethereum (19%) and Ripple (29%) registered a steady decline.
January 19 – Indian government continued coming down hard on traders, entrepreneurs and tech-savvy investors dealing in digital money. Income tax department in the country sent caveats, warning against "Ponzi schemes" and asking to pay tax on capital gains. The regulations echoed hard measures taken by policymakers in Japan, China, and South Korea in the wake of soaring cryptocurrency prices.
February
February 1 – Cryptocurrency outlawed in India. While presenting the Union Budget, Finance Minister Arun Jaitley further pledged to eliminate usage of crypto assets in financing illegitimate activities. The message sparked uncertainty and Bitcoin prices fell as low as $4,000 on Zebpay, an Indian cryptocurrency exchange.
February 7 – Even as policymakers around the world tackled the digital currency crisis, rumours surfaced that tech giant Samsung was forging partnerships to make its own ASIC chips.
February 17 –  Gibraltar led the change, becoming one of the first in the world to introduce ICO regulations.
March
March 14 – In a move to "tackle emerging threats", plans of an ad ban was revealed by Google on Bitcoin and initial coin offerings (ICOs). Following the news, Bitcoin prices fell below $8,000 but for a brief period.
March 26 – Following in the footsteps of advertising giants like Google and Facebook, Twitter announced a ban on adverts for cryptocurrencies.
March 30 – Cryptocurrency hit a new low, sliding to $6,630
April
April 5 – The Reserve Bank of India (RBI) dealt a heavy blow to virtual currency enthusiasts by forbidding financial institutions in the country from providing service to individual and businesses dealing in cryptocurrency.
April 12 – Vietnamese financial institutions came under the scanner following reports of a cryptocurrency scam allegedly worth $658 million.
April 17 – Leading cryptocurrency exchange platforms in New York, including Coinbase, were asked for disclosures on their operations as city's Attorney General, Eric Schneiderman launched an inquiry into the details of the virtual exchange.
May
May 15 – Circle, a cryptocurrency startup backed by Goldman Sachs, raised $110 million in an investment round and announced a new cryptocurrency that was pegged to the price of the stable US dollar.
May 24 – US Justice Department launched a probe into the price manipulation of popular cryptocurrencies like Bitcoin and Ethereum.
June
June 11 – Cryptocurrency registered a sharp drop in price (Bitcoin tumbled by 10%) after South Korean cryptocurrency exchange, Coinrail confirmed that its systems suffered a "cyber intrusion".
June 12 – Apple's updated app store policies banned users from mining cryptocurrency on the device.
June 20 – Almost $31.5 million worth of virtual coins were stolen in Bithumb cryptocurrency theft. The South Korean cryptocurrency exchange was targeted as hackers continued to expose the risk involved in dealing with virtual assets.
July
July 5 – The RBI implemented a cryptocurrency ban after a three-month notice to financial institutions to sever ties with traders and investors of Bitcoin and other similar virtual currencies.
July 9 – Israeli cryptocurrency startup, Bancor lost $13.5 million worth of digital tokens, including Ethereum and Pundi X after a "security breach".
July 17 – IBM grabbed the spotlight over reports of experimenting with 'stablecoin', a digital currency, in partnership with the startup, Stronghold.
July 27 – Google filtered Play Store and banned all cryptocurrency mining apps in a move to protect smartphone, tablets, and PC users.
August
August 8 – Cryptocurrency markets registered a sharp fall as the US Securities and Exchange Commission (SEC) postponed its decision on a proposed Bitcoin exchange-traded fund (ETF) decision.
August 15 – Lawsuit filed against AT&T in US District Court in Los Angeles after a US-based investor lost $24 million in digital money due to alleged "negligence".
August 23 – China reported shut down of over 120 websites providing access to offshore cryptocurrency exchanges in order to curb trading.
September
September 5 – Goldman Sachs Group abandoned digital currency trading plans over a lack of regulatory framework. The news led to a plunge in cryptocurrencies including Bitcoin (5 percent drop), Ethereum (9 percent), Litecoin (7.1 percent), and Ripple (7.7 percent).
September 15 – The Supreme Court of India postponed the hearing of all cryptocurrency-related cases, including a petition against RBI's crypto-ban.
September 20 – Zaif, a Japanese digital currency exchange was hacked and robbed of Bitcoin, MonaCoin and Bitcoin cash worth $60 million.
September 25 – Google lifted its blanket ban on advertising for cryptocurrency and announced to roll out new policies in October.
September 26 – Cryptocurrency XRP (informally known as Ripple) regained market position, ranking up as the world's second largest cryptocurrency by total market capitalisation, just behind Bitcoin (with a market value of $113 billion).
October
October 15 – Prices of Bitcoin, Ether, XRP and other virtual currencies soared as controversial digital token, 'tether' fell by more than 2%.
October 23 – Integrating blockchain technology into smartphones as part of its shifting focus, HTC unveiled its first blockchain-based device, Exodus 1, expected to be available to the public by December.
October 26 – The Supreme Court of India sets a two-week deadline for the Central government to present its stance on cases relating to cryptocurrencies.
October 31 – Bitcoin celebrated its 10th anniversary, marking the day when the mysterious Satoshi Nakamoto had issued the whitepaper titled 'Bitcoin: A Peer-to-Peer Electronic Cash System'.
November
November 1 – Hong Kong's Securities and Futures Commission (SFC) unveiled detailed guidelines and regulations framework with regards to trading, funds and exchanges in digital money.
November 6 – Popular bitcoin wallet Blockchain announced that it will be giving away $125 million worth of cryptocurrency to boost digital wealth.
December
December 21 – Facebook reported working on its own stablecoin-based cryptocurrency for WhatsApp payments.