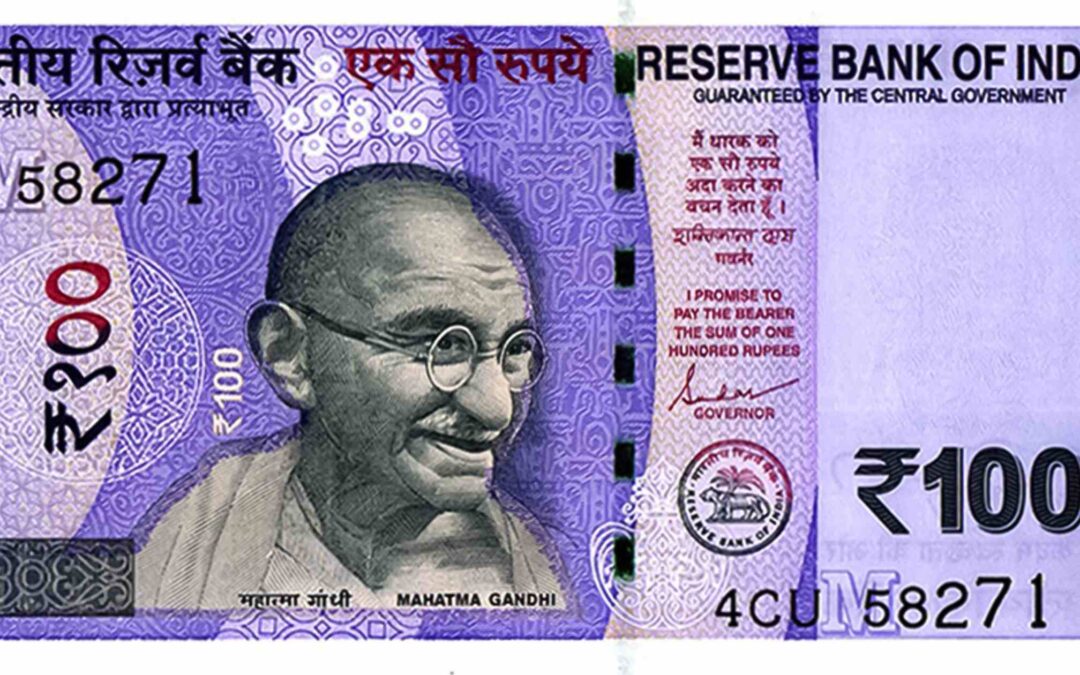 Ajay Kumar Choudhary, the executive director of the Reserve Bank of India (RBI), has revealed that the recently launched digital rupee, India's in-house central bank digital currency (CBDC), is undergoing offline functionality testing. 
Apart from evaluating its offline capability, the Reserve Bank of India (RBI) is assessing the potential of CBDCs for cross-border transactions and their integration with legacy systems of other nations.
The wholesale segment pilot was launched by the RBI on November 1, 2022, with 50,000 users and 5,000 merchants onboarded for real-world testing. As of the end of February 2023, around $134 million and 800,000 transactions have been completed via wholesale CBDCs.
In addition to offline functionality, the RBI is also exploring the CBDC's potential for cross-border transactions and its linkage with the legacy systems of other countries. Choudhary stated that the RBI is eagerly anticipating the participation of private sectors and fintechs in CBDC, especially on offline and cross-border transactions.
Furthermore, the banks' executive stated that the CBDC would soon become the medium of exchange. That's why it needs all features of physical currency, including its anonymity. 
The launch of CBDC is India's motivation for improving regional financial inclusion and leading the digital economy. CBDC would also eventually replace cryptocurrencies, as per Choudhary's statement on behalf of the RBI.
India's CBDC for remittances
India's national payment network, the Unified Payments Interface (UPI), has expanded its services to Singapore as of February 21, 2023.
The integration of UPI with PayNow enables citizens of both countries to transfer funds across borders with great speed.
The facility was launched by Shaktikanta Das, Governor of the Reserve Bank of India, and Ravi Menon, Managing Director of the Monetary Authority of Singapore, through token transactions using the UPI-PayNow linkage.
This integration of UPI with PayNow will allow users from India and Singapore to transfer money across borders with great speed. Users can send or receive money from India using only a UPI-id, cellphone number, or virtual payment address for money held in bank accounts or e-wallets. UPI's instant real-time payment system allows for immediate cash transfer between the two bank accounts via a mobile interface.
UPI goes Global!

Since UPI was introduced as a payment system in India, it has revolutionised the lives of Indians, but in fact, India's digital payment system is steadily becoming globally attractive & is being adopted by other countries.#indiafirst #IndiaSingaporeRelations pic.twitter.com/55sGh5bzbZ

— MyGovIndia (@mygovindia) February 21, 2023
Initially, four major Indian banks, namely State Bank of India, Indian Overseas Bank, Indian Bank, and ICICI Bank, will support outgoing remittances. Incoming remittances will be facilitated by Axis Bank and DBS Bank India. Users in the region will have access to the service through Singapore's DBS Bank and Liquid Group.
ICICI Bank is one of the participants in India's central bank digital currency (CBDC) program.
According to Sathvik Vishwanath, CEO of Indian crypto exchange Unocoin, this integration of UPI with PayNow is a valuable addition to India's payment rails. As close to 30% of Singapore's population consists of expatriates, and they send money to India once a month or quarter, this integration eliminates friction, reducing the processing time and costs.
While India's digital payment infrastructure has expanded significantly over the last few years due to COVID-19, the government remains skeptical about cryptocurrencies. The government imposed a 30% tax on crypto gains, forcing major players to relocate from the country. However, the government is eager to utilize blockchain technology for its CBDC program and intends to use existing infrastructure to scale the CBDC program.
But India is in no hurry to push out CBDC
Despite joining the CBDC race a few months ago, the Indian government is in no hurry to rush its central bank digital currency (CBDC) pilot. As per a report by The Economic Times on Feb. 8, India's digital rupee pilot, launched by the Reserve Bank of India (RBI), has attracted 50,000 users and 5,000 merchants.
At a press conference, RBI Deputy Governor Rabi Sankar announced the first public milestones of India's digital currency and emphasized the government's plan to proceed with CBDC testing in the smoothest way possible. Sankar stated that the RBI doesn't want to push CBDC developments without having a full understanding of its potential impact.
Furthermore, Sankar noted that the RBI has set targets in terms of users and merchants and plans to go slowly with the CBDC testing. He stated that they want the process to happen gradually and slowly and that they are in no hurry to make something happen so quickly.
The latest announcement is in line with data from an official digital rupee application, which indicates that the pilot has reached its capacity for users. As per the data from the digital rupee app by the ICICI Bank, India's CBDC program is full at present, suggesting that more users will be able to join the trial at a later date.
India's CBDC development came after countries like China aggressively rolled out digital currency in April 2020. However, despite significant efforts to promote the use of CBDCs, some former central bank officials claimed that the digital yuan's usage has been low.