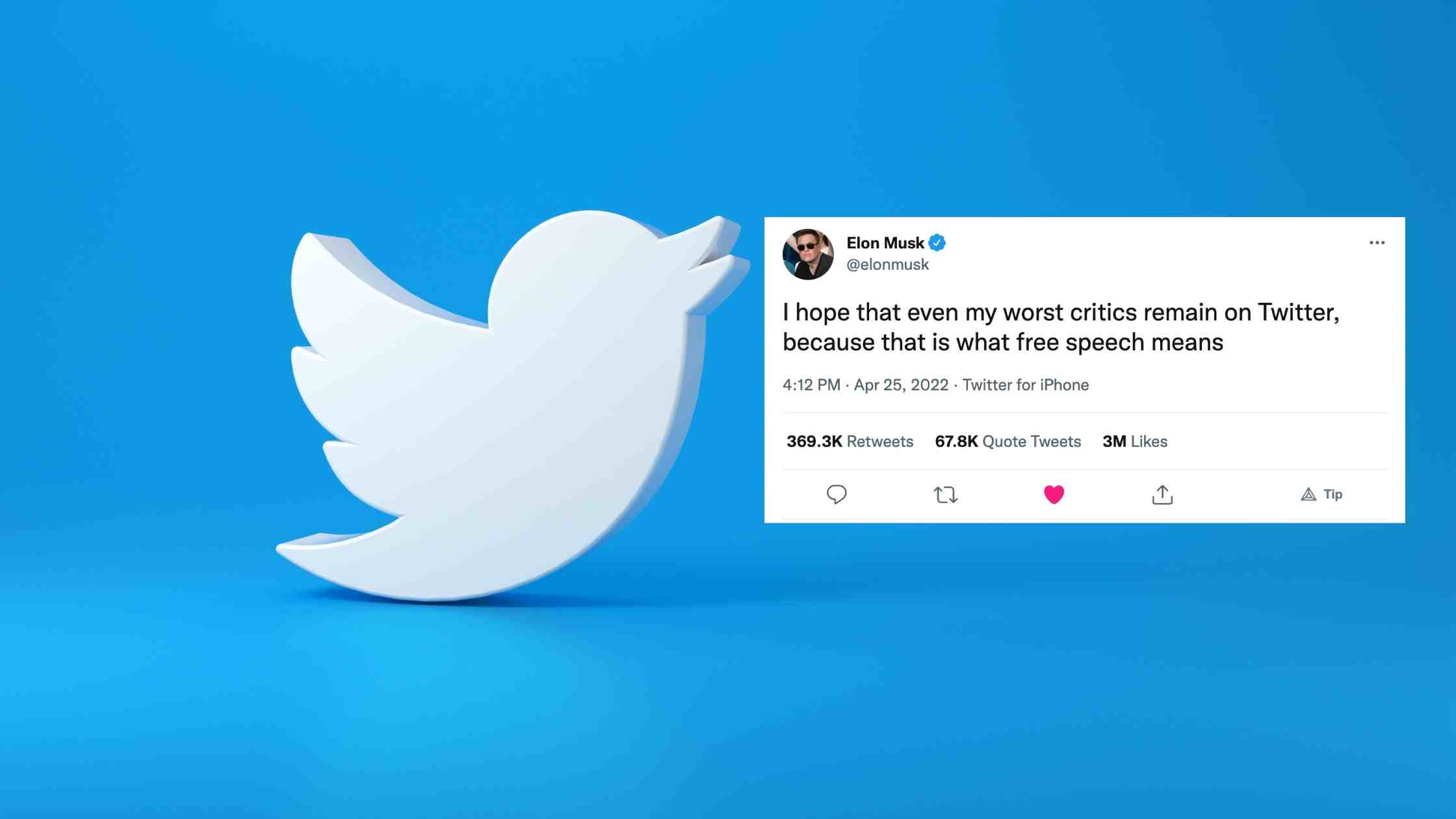 The famous meme coin, Dogecoin (DOGE), surged by 9% after reports that Elon Musk closed the deal with Twitter, and acquired the social media giant for $54.20 per share (a total of $44 billion).
As the news started to surface on social media, and especially on Twitter, the price of Dogecoin (DOGE) jumped up to $0.17, from $0.12, in only a couple of hours. That represents a 25% price increase on a 24-hour timeframe.
The stock price of Twitter (TWTR) also rose around 6.86% on Monday, April 25, from Friday's closing price, reaching $52.29. 
However, Dogecoin's price soon droped to around $14.30. 
Elon Musk buys Twitter for $44 billion
The world's richest man, owner of Tesla and SpaceX, gains control over Twitter, the favourite social media channel for cryptocurrency projects.
At first, Twitter and its advisors weren't sure how serious Elon was about this proposal. On April 14, Elon Musk made an offer price of $54.20-per share, which some considered a joke because it included the number 420. This number is a popular insight joke that refers to smoking marijuana. However, Elon Musk submitted financing documents last week to support his bid. They were signed on April 20.
These references are reminiscent of his 2018 tweet "Funding Secured" in which he stated that he was looking to privatize electric car maker Tesla Inc for $420 per share. Musk and Tesla agreed to each pay $20 million to settle allegations that he deceived investors.
Musk claimed that he rounded up the price to $420 after learning about its significance in marijuana culture and thinking his girlfriend would find it humorous, according to a U.S. Securities and Exchange Commission complaint filed at that time.
However, discussions with Twitter became serious when Twitter's advisors in San Francisco, including Goldman Sachs Group Inc, JPMorgan Chase & Co and Allen & Co began poring over Musk's financial documents that supported his $44 billion bid.
According to Reuters, Morgan Stanley, Bank of America Corp and Barclays Plc committed to lending $25.5 billion to Elon Musk. Some of this was secured against Twitter stocks, and some tied to Musk's Tesla stock. Musk also committed $21 billion of cash.
After Musk had submitted it to them with very little detail one week prior, the board of Twitter went into hyperdrive. Five months into his tenure as chief executive of Twitter, Parag Agrawal was already completing an analysis to assign a price to its standalone plan. It also asked its bankers for a triple-check to see if any other bidder could offer more than Musk. But there was nobody else.
Why does Elon Musk want to buy Twitter?
Musk stated that he didn't care about the economics of the social media platform. He stated before that he wants to use Twitter to promote free speech. He was disillusioned with many of its platform moderation decisions.
🚀💫♥️ Yesss!!! ♥️💫🚀 pic.twitter.com/0T9HzUHuh6

— Elon Musk (@elonmusk) April 25, 2022
Elon Musk and Dogecoin
Although it may seem like it, the price of Dogecoin and Musk's impending Twitter takeover are not directly related. Some analysts believe that Musk's repeated endorsements of the memecoin draw speculation from crypto investors looking for Dogecoin to become part of Twitter's long-term plans.
Musk has a long history of promoting Doge as a payment method. Tesla started to accept Doge as a payment method for some of its merch since November 2021.